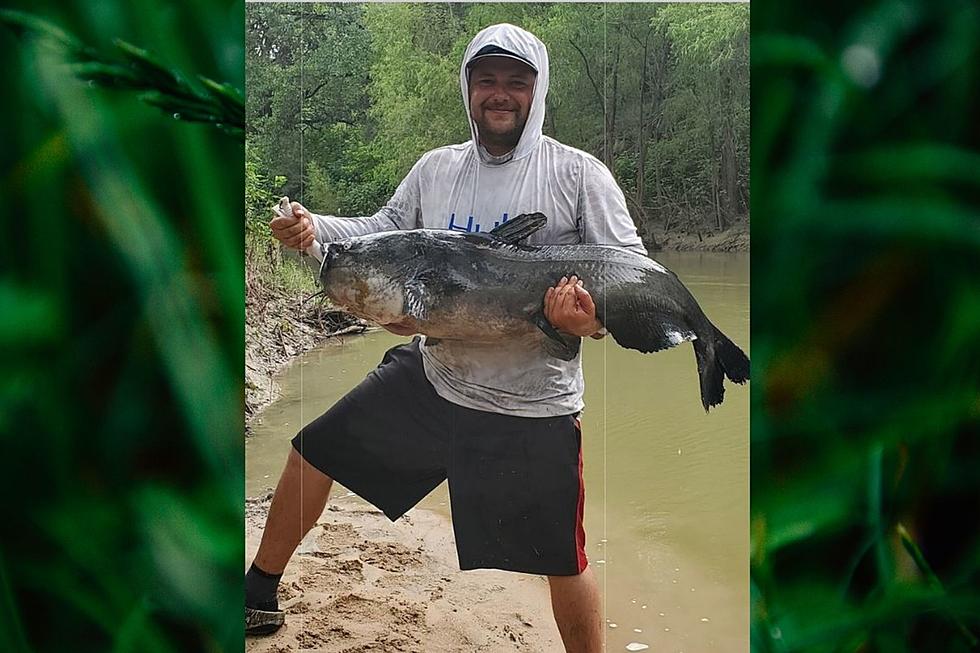 A Big Catch in the San Antonio River
Inland Fisheries San Antonio District - Texas Parks and Wildlife
It has been too long since I have been fishing so how about I live vicariously through this guy. Check out Matt and his 39.7-pound catfish. The massive catfish was caught in the San Antonio River at the Saspamo Paddling Trail. Which is actually not that far from Victoria. It is located about 100 miles away from Victoria, just outside of Loop 1604 near Elmendorf.  According to the San Antonio River Authority, this is one of the largest catfish seen in the San Antonio River area.  Check out this awesome catch!
You will find many different types of sunfishes, bass, and catfish species. For your best chance to catch the big one you might want to use a small lure. Jigs, plastic worms, spinnerbaits, and light-lines will give you your best odds.
  Not only is this a great fishing spot. It is also home to a diverse bird population. Birds spotted here include kingfishers, herons, hawks, phoebes, and a variety of migratory songbirds in the spring and early fall. Trees such as boxelder, cypress, cottonwood, pecan, and green ash provide shade for visitors and shelter for birds and other wildlife; to include deer, armadillo, raccoons, and squirrels.
You might also see feral hogs or two and occasionally livestock watering in the river. This is the perfect spot for someone who loves the outdoors and is up for a day-cation.  Get more information about the Saspamo Paddling Trail by clicking here.