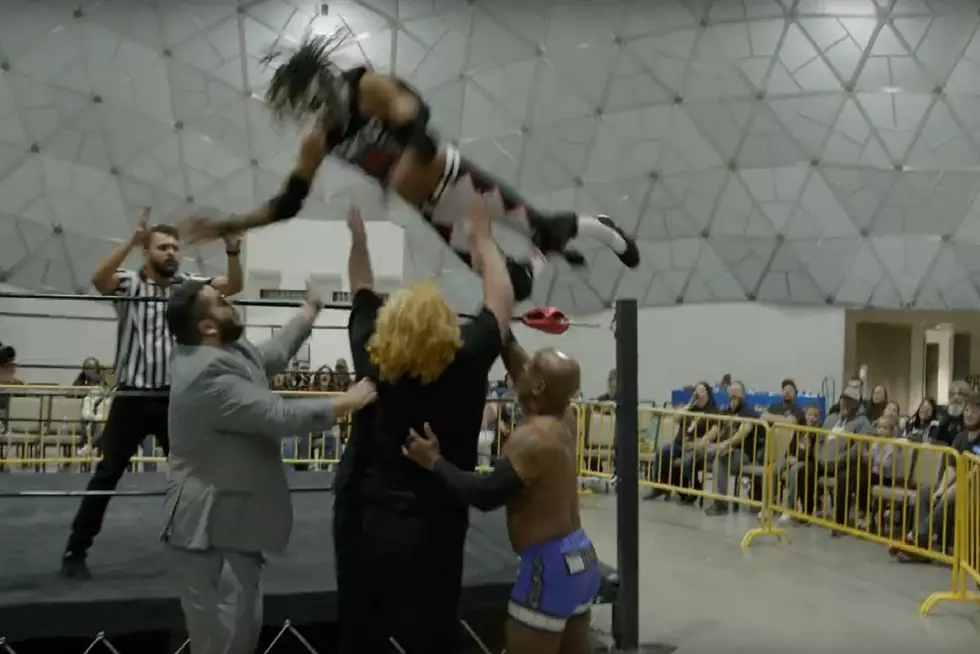 There's More Pro Wrestling Happening In Texas; Now At Borger Dome
Motivate Pro Wrestling via YouTube
Pro Wrestling in the Texas panhandle has a rich history. It's a history filled with legendary names. It's a history filled with tall tales and jaw dropping antics. The history of wrestling in the Texas panhandle just picked up another chapter.
You can now get wrestling thrills in the Borger Dome.
Say Hello To Motivate Pro Wrestling In Borger, TX
For those that just can't get enough of the action that takes place inside of the squared circle, you'll be happy to know about Motivate Pro Wrestling. Motivate Pro Wrestling is offering Texas sized thrills inside the Borger Dome.
I have to admit, I'm pretty excited by what I've seen so far.
You Want Personality? They've Got It At The Dome.
One of my favorite parts of pro wrestling is the personalities. Don't get me wrong, I love the slams and holds, the drama inside the ring as the combatants go toe-to-toe. The personalities, though, are what sells it for me.
There's nothing better than watching a wrestler call out another wrestler. Watching as a larger than life personality gets in front of a camera and lays it on the line strikes a nostalgic chord with me, and I can't get enough of it.
Motivate seems to have no shortage of big personalities to fill the Borger Dome with.
When To See Wrestling In The Texas Panhandle
The best way to keep up with what's happening at Motivate Pro Wrestling is to follow their social media. That's where you'll see flyers and videos featuring all of the wrestlers you can expect to see.
It seems like there is plenty of drama building since their Inception event, and some of it will be settled in the ring come Feb. 4.
I'm glad to see more wrestling in the panhandle. A good friend of mine trained with the Harts for a while, and when we talk about wrestling, the Texas panhandle always winds up being one of the focal points of our conversation.
The Charm of Main Street and Downtown Borger, Texas
This once-lawless Wild West boomtown is now a quiet town of 13,000 nestled in the Texas Panhandle. Located 40 miles north of Amarillo and 13 miles from Lake Meredith, the city of Borger is your typical small town. Friendly faces and warm greetings will surround you as you stroll down Borger's Main Street--a trip we highly recommend you take at least once in your life time.
Test Your Texas: How Many of These Jeopardy! Questions Can You Answer?
Jeopardy! as we know it has been on the air since 1984, but the show got its start way back 1964.
Over the decades, the writers have managed to keep coming up with challenging questions to test the intellectual might of America's best and brightest (and sometimes softball questions for celebrities).
Texas is a place packed with personality, culture, and history, and there've been hundreds of questions/answers about the Lone Star State. Let's take a look at a few recent ones, and keep an eye out because we'll add more soon to test your Texas trivia skills and challenge newcomers.
How many of these can you get right without Googling?
The Wealthiest People In Texas (2022)
These Are The Wealthiest People In Texas in 2022 according to Forbes.