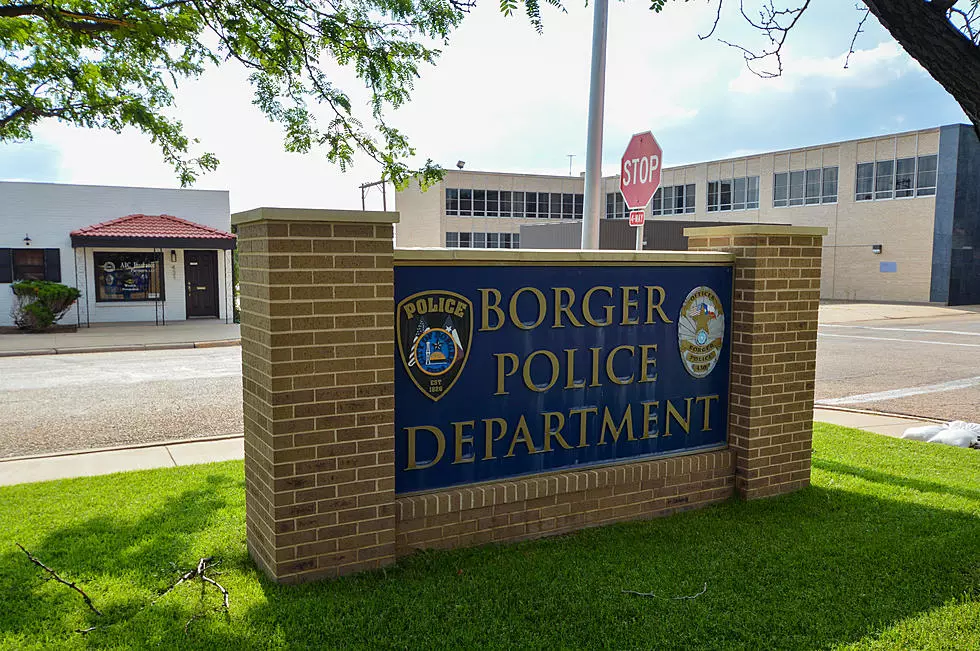 UPDATE: Charge Against Creator Of Parody Borger PD Page Dismissed
Sarah Clark/TSM
Friends and neighbors, this has been a long time coming. It's an update that I am personally happy to share with you. A possible end to the saga of the parody Borger PD Facebook page is here.
The creator of that Facebook page, Michael Samuel Joseph Freeman, has had his charge dismissed by the county.
What Was The Parody Borger PD Facebook Page?
In 2020, there wasn't much to smile about. One thing that kept a lot of people chuckling was the parody Borger PD Facebook page.
The posts (which are no longer available) were mostly hilarious. It was over the top. At times, it was absolutely insane.
The page developed a devoted following, and earned the ire of the real Borger PD.
A Man Hunt (Of Sorts), And A Memorable Mugshot
Just in case you forgot, at one point the parody page started posting about attempts by law enforcement to find and capture the creator. After an unsuccessful attempt to arrest the creator (he was at a different address than the one authorities thought they'd find him at), he decided to turn himself in.
You had to respect it. At the time, I remember seeing a post on the parody page saying a big influence on the decision was keeping loved ones safe.
Micael Samuel Joseph Freeman turned himself in to authorities. He even dressed nice for the occasion. His mugshot instantly became the most famous mugshot on the Hutchinson County Mugshots Facebook page.
He even had the trace of a smile on his face.
Uncertainty About The Future, And An Outcry In Defense Of Free Speech
When this happened, people from not just Texas but all over the U.S. pledged their support and voiced their concern for Freeman's right to free speech.
A GoFund Me was set up. People on social media pledged to help fight the charges.
Then, we waited.
Michael Samuel Joseph Freeman: No Longer In Legal Hot Water.
According to court records, the charge of "online impersonation-name/persona create page" has been dismissed.
I'm glad to see it. Congrats to Freeman.
I'll leave it at this. Thanks for the laughs, Freeman. Glad to see it went this way for you.
Thrilled to Be There: the Smiling Mugshots of Hutchinson County
Hutchinson County has plenty of people who have committed a criminal blunder (or two). And just like any other bigger city, jail is no fun. However, some of the residents of Borger and Stinnett are believers in keeping their spirits high in the face of adversity.
Not sure what we mean?
Well....let's just say that
Randall County's cheerful inmates
aren't the only ones who seem happy to be arrested....While there's nothing funny about committing a crime, these offenders in Hutchinson County certainly do know how to light up a pod with their smile :-)
Pleased To Be Here: Happiest Mugshots of Randall County
My my my! These are some happy campers.
You'd think having your mugshot taken would be far from one of your finer moments.....but these inmates prove that you can always turn that frown upside down.