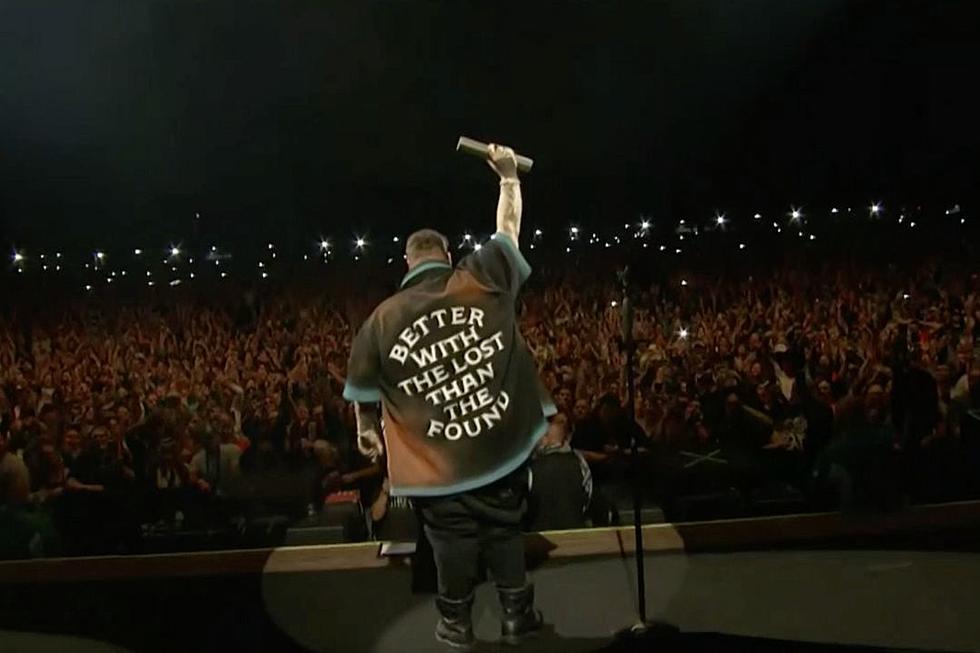 Jelly Roll Shows the Power of 'Save Me' at 2023 People's Choice Country Awards
Peacock
Jelly Roll's performance of "Save Me" at the 2023 People's Choice Awards was so important, they beamed him in for it.
The singer was performing a set in Cincinnati when satellites brought him to NBC on Thursday (Sept. 28). While the radio single features Lainey Wilson, Jelly Roll sang both verses and all choruses himself as his live concert audience reacted with a wide range of emotions.
Few songs will bring a fan to tears while another shouts excitedly next to them. Jelly's song ended up being the final notes on the 2023 PCCAs as the credits rolled as he lifted his hat and waved a kind of thank you, as if he'd won the night's big prize.
In a way, he did, since several awards weren't announced, including People's Artist of the Year. A few minutes before performing, Jelly Roll learned that he won the award for Male Artist of 2023.
Jelly Roll was nominated for several awards for the night: In addition to Male Artist, he was up for New Artist, while his first full-length country project Whitsitt Chapel was nominated for Album of 2023. His song "Need a Favor" landed on both the Song and Music Video of 2023 lists, and his duet "Save Me" with Lainey Wilson was up for Collaboration Song.
It's been a big year for the breakout country star. Jelly Roll is currently on his first headlining country tour. The Backroad Baptism Tour will wrap on Oct. 14. On a personal note, he also renewed his vows with his wife Bunnie at the same chapel where they married in Las Vegas seven years ago.
The inaugural People's Choice Country Awards were held at Nashville's Grand Ole Opry on Thursday (Sept. 28). Little Big Town hosted the star-studded event as it aired on NBC and streamed on Peacock.
2023 People's Choice Country Awards Red Carpet Pictures
The best dressed from the 2023
People's Choice Country Awards
include several bold fashion choices and plenty of mid-summer crop tops. See pictures from the red carpet at the Grand Ole Opry in Nashville, taken before Thursday night's (Sept. 28) live broadcast.