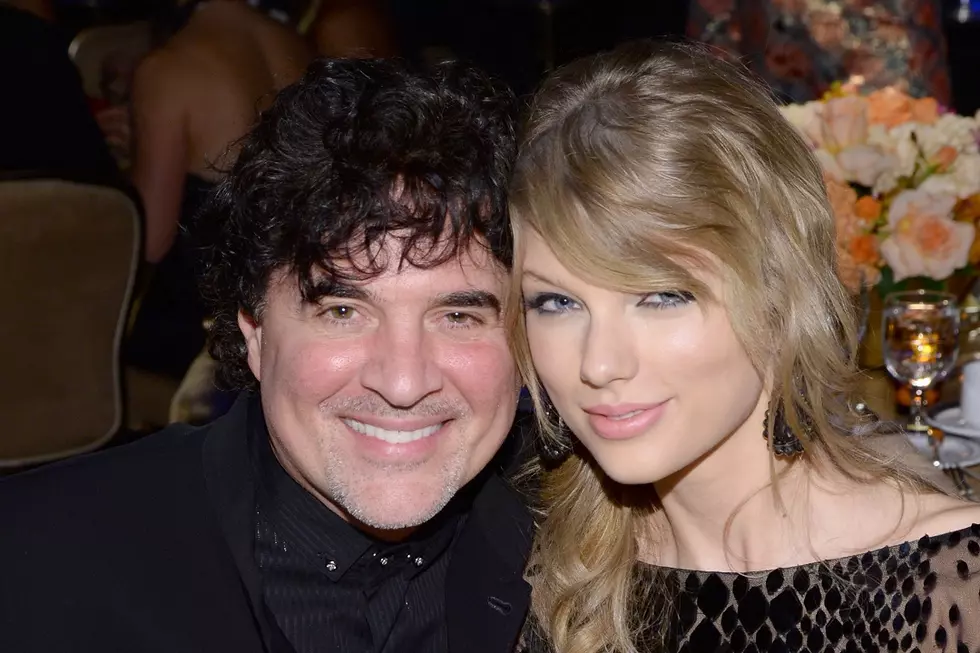 Taylor Swift: Scott Borchetta's Sale of BMLG to Scooter Braun 'Was a Redefinition of Betrayal for Me'
Lary Busacca, Getty Images for NARAS
There's no way around it: Taylor Swift felt incredibly betrayed by former label boss Scott Borchetta's recent sale of Big Machine Label Group to celebrity talent manager Scooter Braun. In a new interview, the country-turned-pop superstar minces no words when discussing what's happened since she left BMLG late in 2018 for Universal Music Group.
"When you have a business relationship with someone for 15 years, there are going to be a lot of ups and a lot of downs. But I truly, legitimately thought he looked at me as the daughter he never had," Swift tells Rolling Stone of Borchetta. The singer released her first six albums under BMLG, and was one of the label's first signed artists, and although she admits that she often had to "aggressively fight" to make some creative decisions, Swift "wanted to be friends with him" after she signed with UMG when her BMLG contract ended.
"I thought I knew what betrayal felt like, but this stuff that happened with him was a redefinition of betrayal for me, just because it felt like it was family," Swift admits. "To go from feeling like you're being looked at as a daughter to this grotesque feeling of 'Oh, I was actually his prized calf that he was fattening up to sell to the slaughterhouse that would pay the most.'"
Borchetta and Braun announced the sale of BMLG and its publishing arm, Big Machine Music, at the end of June. After the news of BMLG's sale was announced, Swift posted a note to Tumblr stating that the sale was her "worst case scenario" because of Braun's "incessant, manipulative bullying" of her via clients including Kanye West and Justin Bieber. In response, Borchetta wrote his own blog post refuting Swift's claim of bullying by Braun, and her claim that she did not find out about the sale of BMLG until it was announced to the world.
WATCH: Country Music's Most Heated Feuds
"Everyone in my team knew if Scooter Braun brings us something, do not bring it to me," Swift tells Rolling Stone. "The fact that those two are in business together after the things he said about Scooter Braun — it's really hard to shock me. And this was utterly shocking.
"These are two very rich, very powerful men, using $300 million of other people's money to purchase, like, the most feminine body of work," she continues. "And then they're standing in a wood-panel bar doing a tacky photo shoot, raising a glass of scotch to themselves. Because they pulled one over on me and got this done so sneakily that I didn't even see it coming. And I couldn't say anything about it."
Swift's Tumblr post also stated that she was never given the opportunity to buy back her masters, instead being offered the chance to earn them back, one at a time, for each album she turned in under a new deal with Big Machine. According to Borchetta, however, had Swift signed a new, 10-year contract with the label, she would have immediately been given ownership of all previous music. Swift's lawyer later clarified in a statement: "Scott Borchetta never gave Taylor Swift an opportunity to purchase her masters, or the label, outright with a check in the way he is now apparently doing for others."
Taylor Swift vs. BMLG: Who's Said What