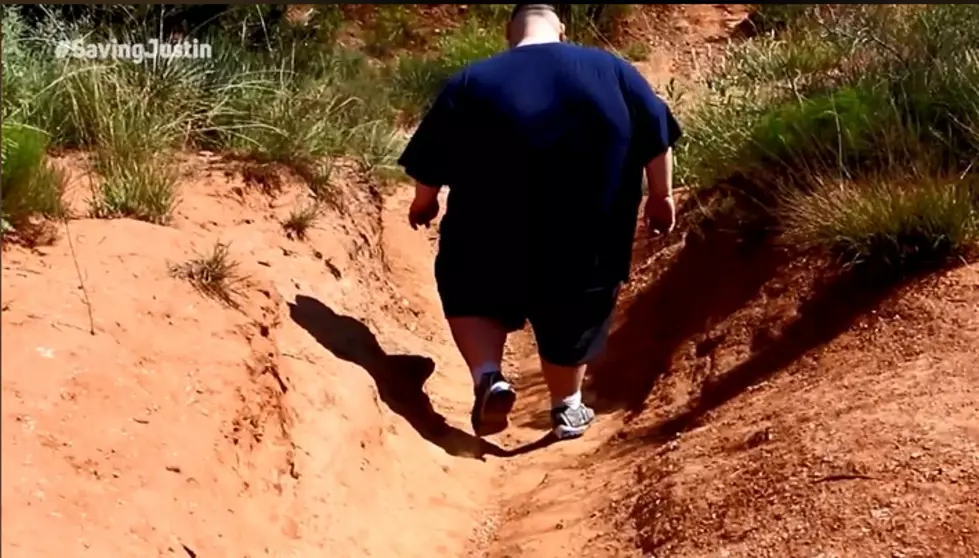 Amarillo Boy Known As 'America's Heaviest Teenager' Shares Inspirational Message
http://abc7amarillo.com
At over 600 pounds, Justin thought he would never hike in Palo Duro Canyon.
Justin has struggled with obesity his whole life. But thanks to help by The Doctors and lots of hard work and determination, this once 600-pound Amarillo teen is turning his life around one day at a time.
He was once known as America's heaviest teenager. Instead of letting his weight stop him from doing what he loves, he's involved in school activities.
He is a singer, actor, and River Road High School class president. But his biggest dream was to climb Palo Duro Canyon.
While Justin has no medical problems caused by obesity, like diabetes or high blood pressure, he was still too heavy to do activities like hiking.
But that isn't the case any more! He shares this emotional video of his goal being achieved and has an inspirational message for everyone:
"I wasn't going to let my weight stop me from living my life any longer...it was just amazing, it was like an accomplishment in itself, but then you saw the beauty, and it was great."
Justin has continued to lose weight since his hike in Palo Duro Canyon.

If you would like to see more of Justin's incredible journey, click here or look under the hashtag #SaveJustin.