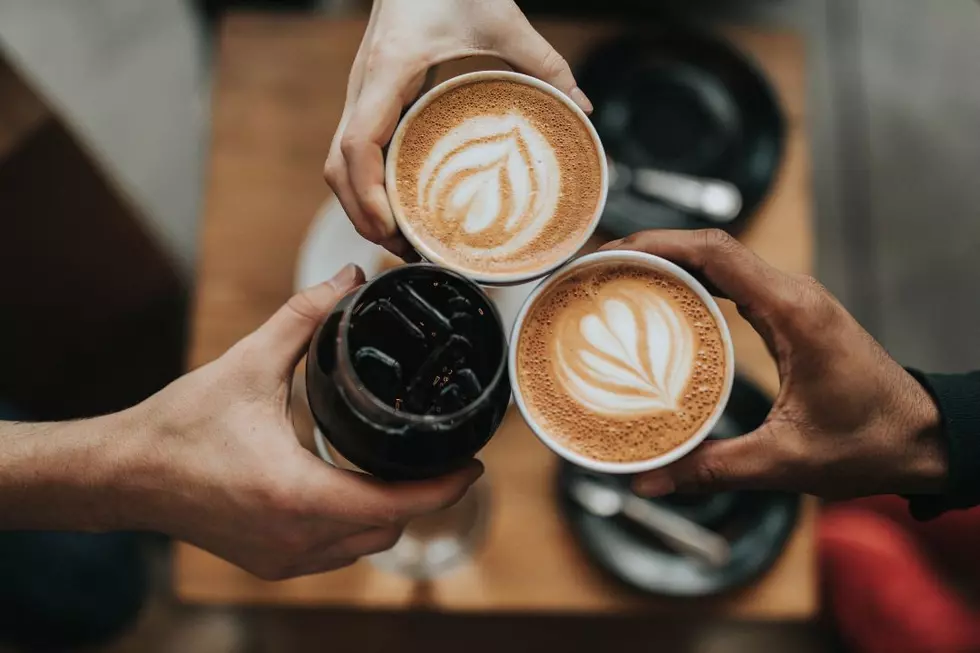 Amarillo Has Too Many Coffee Shops! Actually, It Doesn't.
Nathan Dumlao via Unsplash
I know it seems that every time we see a new building begin in Amarillo, it's a coffee shop that's invading the area.
Scooters and Dutch Bros. are the latest to start popping up on what "seems" to be every corner of the city.
It's something I hear constantly. "Another coffee shop? We have too many already!".
When I drive around the 806. sure I see plenty of places to stop and grab a fresh brew. But is the city REALLY that overrun with coffee shops?
I decided to start digging into it after news of a new Scooter's being built on Georgia and 34th became public knowledge. Does Amarillo TRULY have too many coffee shops?
Well, the answer I stumbled upon would debunk the theory that we're becoming the coffee capital of the world, or at minimum the coffee capital of Texas.
A study was recently conducted to see which cities had the most coffee shops per capita in the United States. With the way I hear everyone talking here, I was expecting to see Amarillo show up in the top 5 right behind places like Seattle which is known for its coffee.
Imagine my shock when I found out there wasn't even a city in Texas hanging out inside the top 10.
We'll come back to that in a minute.
I want you to put your thinking cap on for me. Start driving around the city in your head, and tell me where you have a tendency to drive the most. You're usually on one of the few major roads in the 806, aren't you?
Here's my thing. I take I-40 to Bell every morning to come into the office. As I turn onto Bell, I literally don't notice ONE coffee shop on my stretch of Bell. Not...one.
Yeah, there are places to stop and grab a coffee, but an actual coffee shop? Not on my stretch.
Admittedly, it does feel like there is a coffee shop every tenth of a mile on Georgia for a good stretch. I mean, Palace and Roasters are literally across the street from each other. Once you get past 34th though, they seem to disappear.
Ok, back to the study.
The first city in Texas to pop up on the list is Austin. Here's the thing...it's number 39 on this list of 100.
Next up? Plano at #51...not Amarillo.
Well, surely Amarillo is going to be next on the list of Texas cities right? Wrong.
Irving checks in at #68, then Dallas at #73. The Texas cities roll on with Arlington at 78, Fort Worth is in at #87, and our neighbor to the south, Lubbock comes in at #91.
And just for good measure to round it out, Houston clocks in at #93, Corpus Christi at #97, and San Antonio rounds out the top 100.
Amarillo? Not even inside the top 100. In summation, it may SEEM like there are a ton of coffee shops in Amarillo, but unless you're in the right part of town, you probably can't even find one within 3-5 miles of you.
What Are the Signature Drinks From Every State?
Google Answers the Top 10 Questions About Amarillo
I love Google. It can literally answer ANYTHING you need it to answer. Whether it's right or wrong is a totally different question.
Recently, I found myself wondering about something and went to Google. And that's when I started noticing the "people also asked..." section and BOY...Some of them made perfect sense, some of them were interesting, and one of them was downright baffling...and it was a top 10 question which is even more absurd.
So let's see what we've got. Here's the top 10 questions as asked to Google about Amarillo.