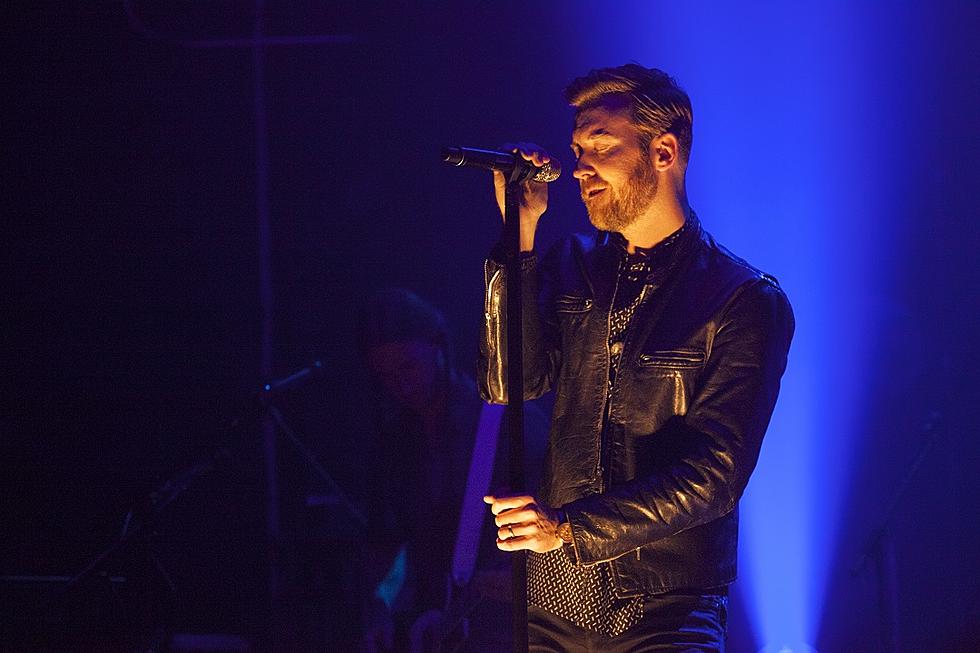 The Boot News Roundup: Charles Kelley Breaks His Foot + More
Santiago Felipe, Getty Images
Welcome to The Boot's News Roundup, a morning rundown of the news country music fans need to know. Read on to learn more about the latest goings-on in the country, Americana, bluegrass and folk genres.
Charles Kelley had a rough holiday time. Just a few days before Christmas, the Lady Antebellum frontman fractured his foot while exercising, according to a post to his Instagram account. Unfortunately, that wasn't his only injury: "I passed out while getting my shot and fell face forward on the wall and the chair," Kelley shares. "Merry Christmas to me." Ouch.
Blake Shelton has decided to stick with Warner Music Nashville. In a press release, the organization announced that Shelton recently signed a deal to "reaffirm his commitment" to the label, which he's called home for more than 17 years. "I remember my first trip to Nashville in 1994," says Shelton in the release. "I drove down Music Row and don't know why, but when I passed the Warner Bros. building I said, 'That's the label I want to be on!' Now, all these years later, I'm proud to have spent my entire recording career with such a great company. I look forward to more incredible years with my Warner family."
Congratulations are in order for Elijah Judd Kelly, son of country singer Wynonna Judd. On Dec. 21, Kelly proposed to his now-fiancee, Hailey, whom he's been dating for seven years. Judd announced the engagement on her Instagram account, saying that she is "one proud Mama."
Songwriter Lee Thomas Miller has officially withdrawn from the race to represent Tennessee's seventh Congressional district. "I looked forward to this race and the opportunity to change things that I think are broken," Miller tells the Tennessean. "But as a husband and father it quickly became obvious that this campaign would require me to compromise far more of myself than I would ever be willing."
Hairl Hensley, known as the "Dean of Grand Ole Opry announcers," has died. In addition to his work at the Opry, Hensley was also a DJ on Nashville's WSM 650 AM and Sirius XM's Willie's Roadhouse, and was inducted into the Country Music DJ Hall of Fame in 1995. According to Vintage Vinyl News, Hensley retired from broadcasting more than a decade ago due to his declining health and heart disease, and underwent triple bypass heart surgery in September.
Songwriter Richard Dobson, known for his work with Johnny Cash, has died at the age of 75. An expat since 1999, Dobson died of unnamed causes in Diessenhofen, Switzerland. The Texas-born songwriter also penned tracks for David Allan Coe, Nanci Griffith and Guy Clark, among others. According to Rolling Stone, Dobson earned high praise for his "poetic" lyrics from some of Americana's most influential voices, including John Prine, who describes Dobson as "one of the best songwriters in Nashville ... make that the United States."
On Dec. 27, Bluegrass Hall of Famer Curly Seckler died at the age of 98. Best known for his work with Flatt & Scruggs' Foggy Mountain Boys, Seckler played and sang on more than 130 bluegrass tunes. According to Taste of Country, Seckler enjoyed a ridiculously prolific and lengthy career, releasing his last album in 2006 and influencing countless artists (namely Marty Stuart) along the way.
Little Big Town's Kimberly Schlapman was mourning the loss of her beloved Grandmother Bennett on Dec. 23, just one day before Christmas Eve. She was 94 years old when she died. "She has hosted our family's Christmas Eve get-together for over 70 years. Last night she went home to be with her Lord and was reunited with her husband of 63 years," Schlapman writes on Instagram. "Today she'll be spending Christmas Eve at the feet of Jesus. I can only imagine the celebration! Grandmother, you had the biggest heart I have ever known, and we will miss you so much."
Congratulations to Jamie Lynn Spears! In 2018, the singer-songwriter and her husband Jamie Watson will welcome a child, their first together and Spears' second. "2017 was filled with some of the biggest challenges of my life, as well as some of the biggest blessings, so I made a choice to lay low this year to focus on truly becoming my best self as a person and as an artist," Spears writes on Instagram. "During that time, I continued working on my music and telling my story, which has created some of my most honest work and I CAN'T wait to share that with you all very soon."