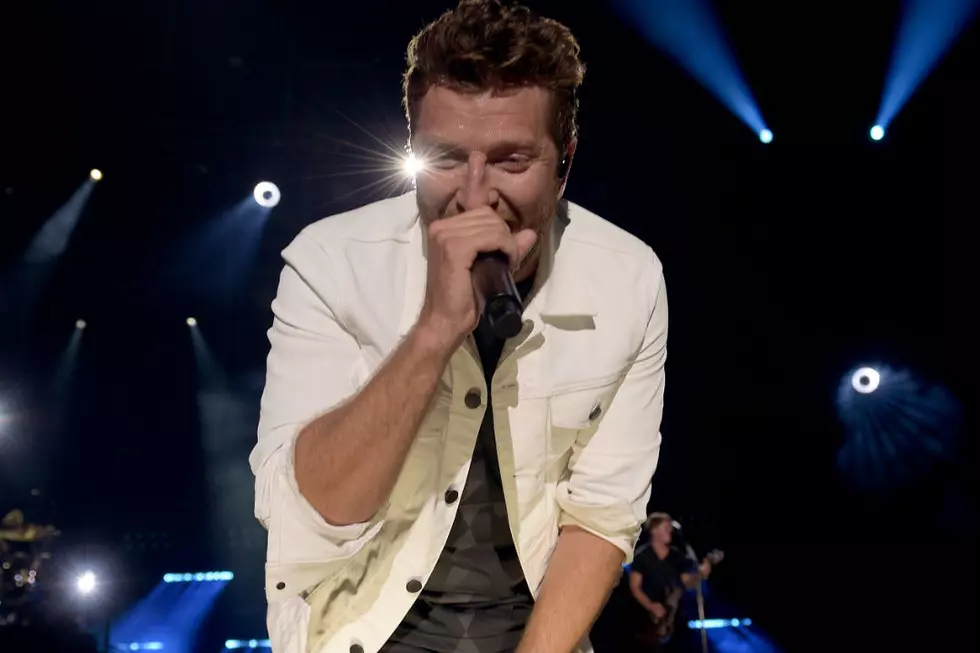 Brett Eldredge Opens Up About His Struggle With Anxiety
Jason Kempin, Getty Images
Anxiety has followed Brett Eldredge throughout his life, but it's something he's learned to live with and overcome as one of country music's big names of today. The process has been long and tough, Eldredge shares, and one of the biggest battles was identifying the problem and owning it.
"I would just live in my own trapped box and no one would know," Eldredge tells ABC's Dan Harris on his 10 Percent Happier podcast. "And that's the other thing -- I'm very good at hiding it."
As a child, Eldredge admits, he would have a panic attacks, but not know that he was having one. "[In] college, I remember times where I would go to a party and I would be breaking into sweats and, like, just drenched, and I'd just [think], 'Is something wrong with me?'" he recalls, noting that his debilitating panic attacks sent him to the doctor repeatedly, before he understood what was happening.
These days, Eldredge says, "I'm always looking for somebody else that's experiencing the same thing as me ... because you feel like you're all alone." He's learned to deal with the crippling attacks by focusing on his physical and, especially, mental well-being, spending time on meditation and mindfulness practices, even while on the road during a high-intensity tour.
"I still have trouble ... It's not like I'm not happy ... We're all trying to strive for these jank[y] goals. You sacrifice a lot of what you love to do that," he says. "If I can continue to grow, and [grow] with mindfulness, I think that it can become a thing where it helps everything that I do -- and it already does."
The star adds that another piece of his healing journey has been the addition of his dog, Edgar Boogie, now a celebrity in his own right, who frequently joins Eldredge onstage and has his own Instagram following. Having Edgar with him "just made me more happy," Eldredge admits.
See Brett Eldredge's Best Instagram Shots