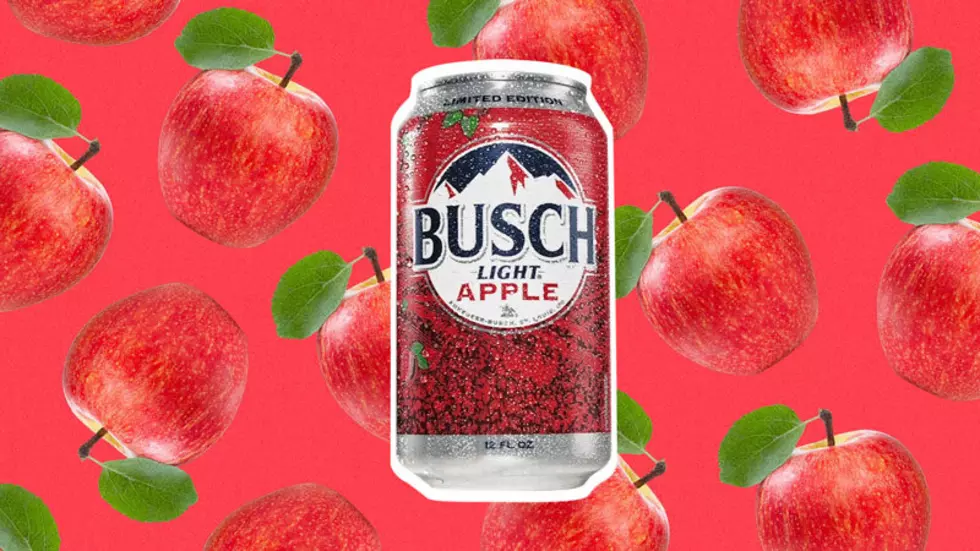 Busch Light Apple Will Pay You To Try Their New Beer Amarillo
AB Twitter
Does anyone just make good old plain beer anymore? Seems everywhere you look its mango this peach that and now apple has made its way into Busch Light beer. Seems the cheap brew has moved into a fancier neighborhood, and you can actually get paid to try it.
Busch redesigned its website with a sleek new look. Even better it is offering fans a special one-of-a-kind insurance program on the new brew, where Busch will award Busch Light Apple Beer Replacement Protection to the first 1,000 people who share a photo of their new Busch Light Apple with $10 dollars to use towards a replacement pack.
"The development and launch of Busch Light Apple is one of the most significant moments in our brand's 65-year history," says Daniel Blake, VP of Value Brands at Anheuser-Busch. "We tested this flavor and knew immediately that our fans would love the crisp, refreshing taste. Our fans have had an incredible reaction to everything we've done this year, and with this limited-time run we know they'll be moving quickly to try it before it's out of the market."
Busch Light Apple is available for a limited time only in 12, 24 and 30 packs of 12oz cans, as well as 16oz cans in Texas and Oklahoma. Fans can enter the Busch Light Apple Beer Replacement Protection program by posting a photo with their new Busch Light Apple and using #BuschProtection and #Contest. Fans can head to Busch.com/BuschLightApple to learn more.