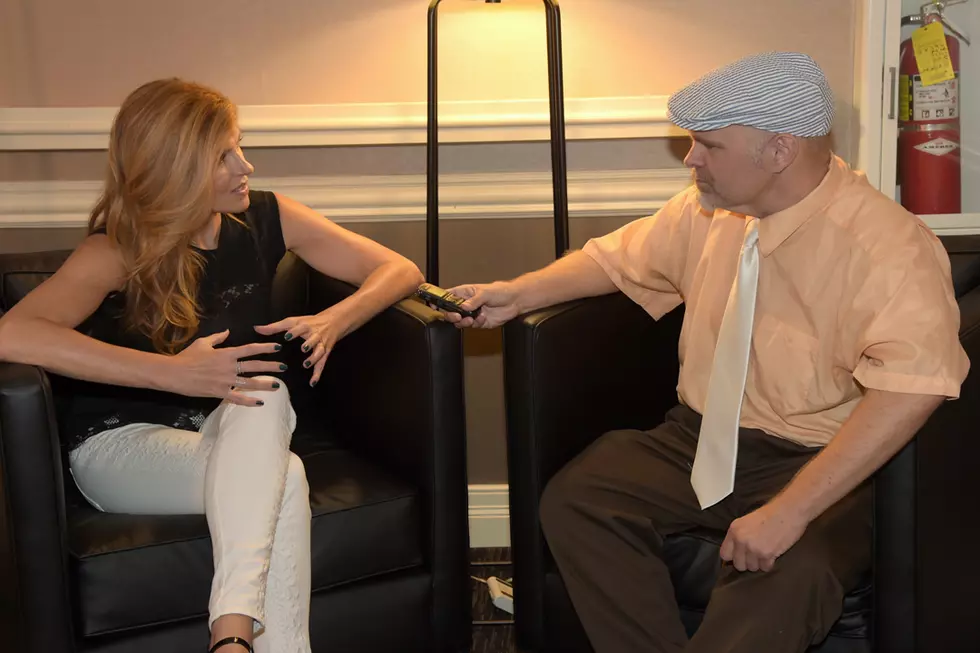 CMA Award-Winning Country Journalist Chuck Dauphin Dead at 45
Rick Diamond, Getty Images
Chuck Dauphin, a CMA Award-winning journalist and highly respected member of Nashville's country music community, died Wednesday (Sep. 18) at Nashville's Alive Hospice following a series of complications from diabetes. Dauphin was 45 years old.
"We are so proud of Chuck," Dauphin's father, Charles F. Dauphin, Jr., said in a statement. "He accomplished so much and was loved by so many. Our deepest thanks to everyone who showed their love to Chuck. We know he felt your prayers and support."
Dauphin enjoyed a dual career as a writer and radio personality. According to his Facebook page, the Burns, Tenn., native attended high school at Dickson County High School in nearby Dickson, Tenn., and studied at Nashville State.
Among Dauphin's radio credits are stints at WDKN in Dickson and WNKX in Centerville, Tenn. He was best-known nationally for his extensive reporting on country music for Billboard magazine, but Dauphin's credits included writing for the Hollywood Reporter, Rolling Stone, Sounds Like Nashville, iHeart Radio, Nashville's Tennessean newspaper and more. Dauphin was also a sometime contributor to Taste of Country.
Dauphin won the CMA Media Achievement Award for his journalism at the 48th CMA Awards in 2014.
"Chuck is a well-respected journalist within the industry and he is highly regarded among our voting CMA member publicists for his preparation, creativity, integrity, and passion for country music," CMA Vice President of Corporate Communications Wendy Pearl said of his win.
The veteran reporter was much beloved in Nashville's community by his peers, his colleagues and even the artists he wrote about, notable for his unmatched enthusiasm for the music. He's pictured above in his natural element, interviewing Nashville star Connie Britton in 2014.
Dauphin had struggled extensively with his health in recent years, including having a toe removed due to diabetes several years ago. That was followed by a fall that broke his arm in April of 2018, resulting in a hospital stay due to complications from diabetes.
Dauphin had his right foot removed late in 2018 due to diabetes complications and a MRSA infection, and from there his health spiraled into one difficult situation after another. Dauphin underwent dialysis in the last year of his life and faced repeated hospitalizations, most recently undergoing back surgery. According to various posts on his Facebook page, he never recovered from that final surgery, which resulted in another MRSA infection. Posts from Sept. 14 indicate Dauphin had been moved to hospice care and was largely unresponsive.
Remembering the Country Artists Who Have Died in 2019: