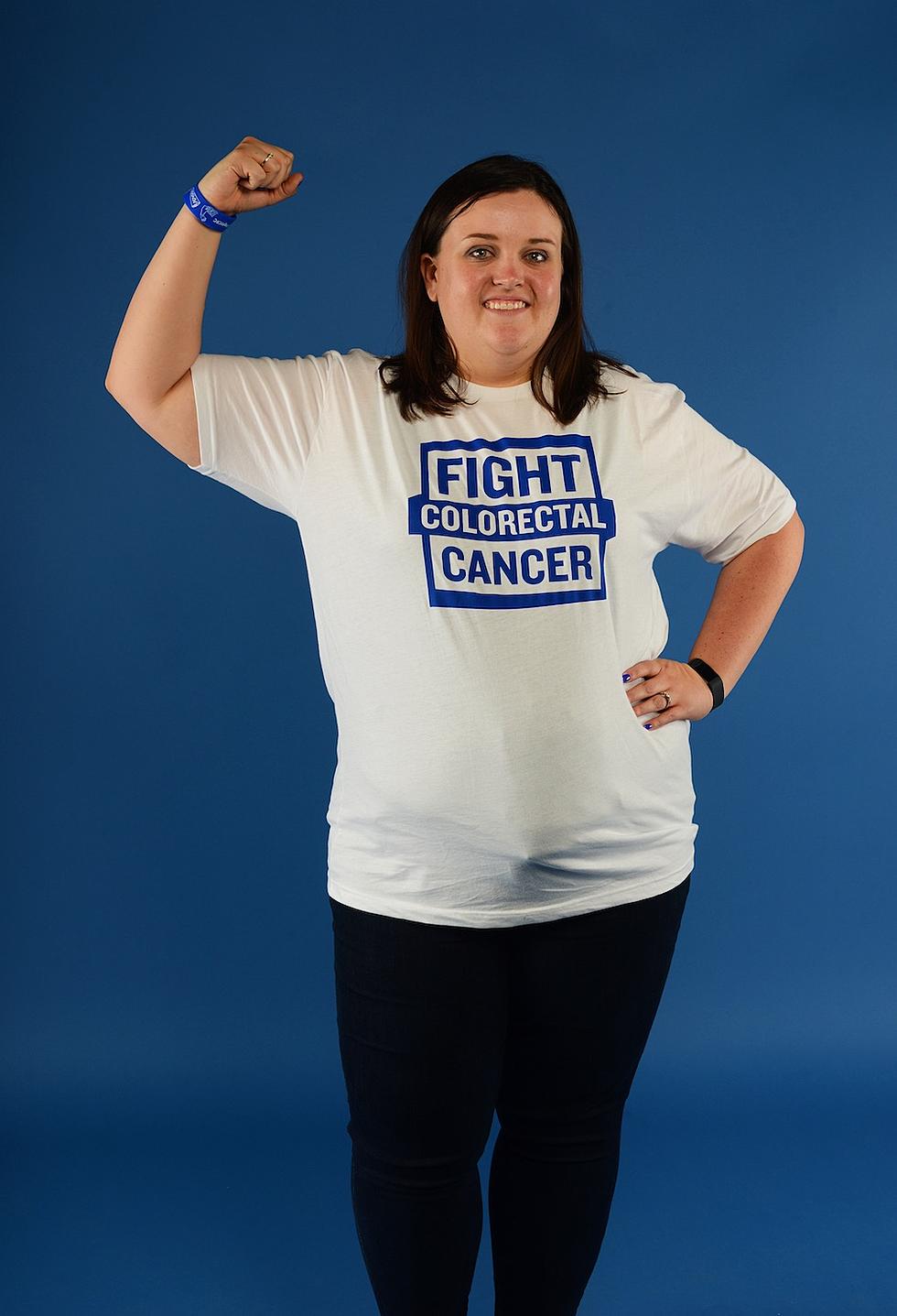 Clovis Cancer Survivor Will Appear In National Campaign
Courtesy of fightcrc .org
There is absolute terror, when you're waiting for the doctor to go over your latest test results. Maybe you suspected something was wrong-maybe REALLY wrong, but you hold your breath and wait for the words.
Shiray Berry of Clovis, heard the words "You have cancer." Berry was diagnosed with colorectal cancer, and there is good news. Shiray survived and she wants to get her message out, in the largest way possible.
Berry is an colorectal cancer survivor and an awareness ambassador for Fight Colorectal Cancer (Fight CRC), the country's leading advocacy organization focused on colorectal cancer policy and research. Shiray will be one of the 29 people featured in a new PSA in Times Square this March for Colorectal Cancer Awareness Month.
Colon and rectal cancers March make up the second-leading cause of cancer deaths among men and women combined. Sixty percent of colorectal cancer deaths could be prevented with screening. Berry has dedicated a year of volunteer time to Fight CRC to raise awareness about the importance of screening using her story in an effort to save lives.
"I'll fight for everyone in rural America who feels like they don't have a voice," said Berry.
Her story is one of many stories launching the annual March Colorectal Cancer Awareness campaign, a movement uniting the over one million survivors of colorectal cancer and their loved ones to get behind a cure and prevent future cases with screening.
Cancer is not the killer it use to be. Years of research have saved people like Berry who got their diagnosis and treatment early. Finding a doctor or hospital in rural America who can successfuly diagnose and treat the disease, is still harder than it should be.
To join Fight CRC's awareness efforts this March, visit getbehindacure.org to sign the petition to make sure everyone has access to screening. Supporters can also get involved by taking a #StrongArmSelfie and sharing it on social media.