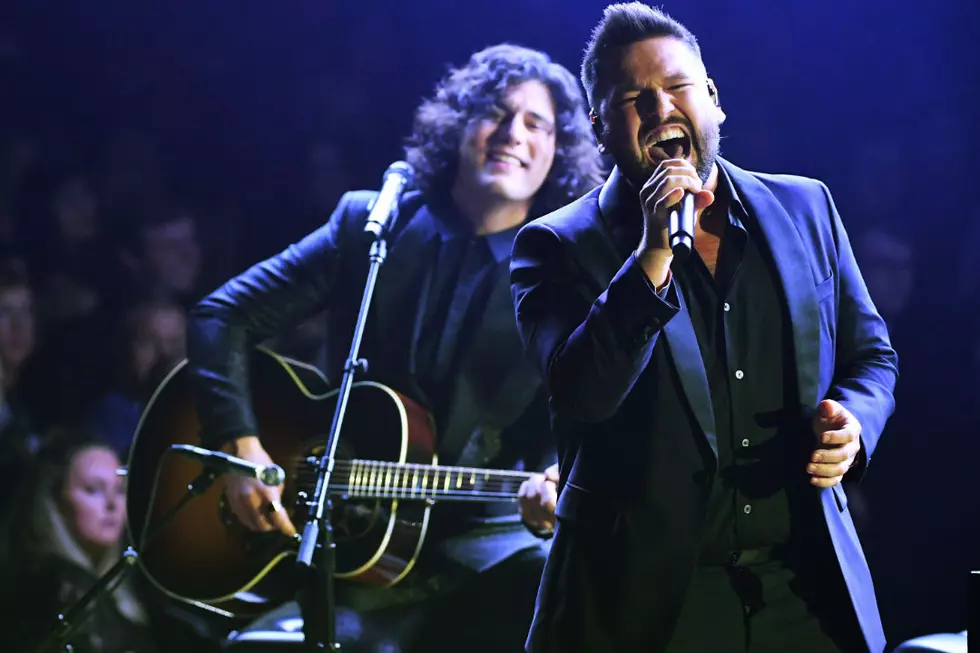 The Boot News Roundup: Dan + Shay Performing at 2020 NHL Winter Classic + More
Kevin Winter, Getty Images
Welcome to The Boot's News Roundup, a morning rundown of the news country music fans need to know. Read on to learn more about the latest goings-on in the country, Americana, bluegrass and folk genres.
Country duo Dan + Shay will perform at the 2020 NHL Winter Classic, which is set for New Year's Day in Dallas, Texas. The duo will perform during one intermission of the annual outdoor hockey game, which will feature the Nashville Predators taking on the Dallas Stars. The game (and Dan + Shay's performance) will be broadcast live on NBC starting at 1PM ET on Jan. 1.
Congratulations are in order for Canadian country artists Kalsey Kulyk and Eric Ethridge, who tied the knot recently. The couple said their "I do"s on Dec. 3 at the Haven Riviera in Cancun, Mexico, with family and friends in attendance. In addition to their romantic connection, Kulyk and Ethridge are also labelmates on Anthem Entertainment, and both singers have new music planned for 2020.
Tyler Farr, Mo Pitney, Jamie O'Neal and more artists are taking part in the 2019 Christmas 4 Kids Tour Bus Show. Set for Monday (Dec. 16) at the Walmart in Hendersonville, Tenn., the event will allow country fans to take a look inside the tour buses of some of their favorite artists, score autographs and talk one-on-one with the stars. NSYNC's Chris Kirkpatrick, Adam Warner, Tim Atwood and more artists will also participate in the event. Admission $4 for adults, and proceeds will benefit Christmas 4 Kids' annual shopping spree for underprivileged children in Middle Tennessee.
Singer-songwriter John Moreland is hitting the road in 2020: He's announced a slew of new tour dates that are set to kick off on March 15. Moreland will perform shows in Arkansas, Georgia, Tennessee, North Carolina, New York, Wisconsin, Texas, California and Utah before concluding on May 17 in Colorado Springs, Colo. Instrumentalist and vocalist John Calvin Abney will back Moreland onstage, while Justin Peter Kinkel-Schuster, S.G. Goodman and Will Johnson will split opener duties throughout the tour.