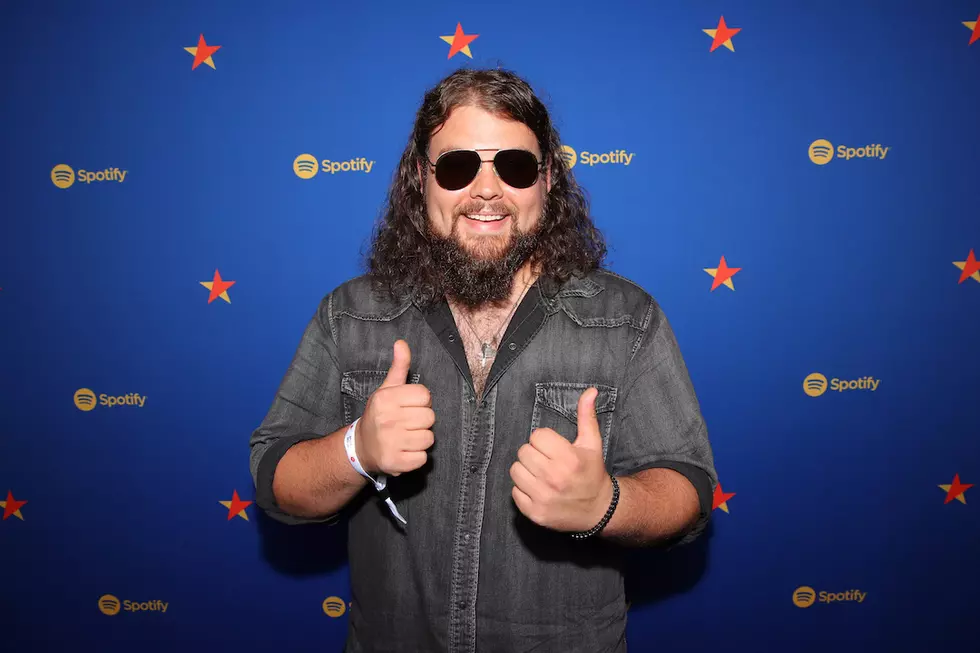 Dillon Carmichael's Tongue-in-Cheek '99 Problems (Fish Ain't One)' Rocks Hard [LISTEN]
Brett Carlsen, Getty Images
Dillon Carmichael kicks up the tempo in his just-released song, "99 Problems (Fish Ain't One)," which comes off of his forthcoming EP, I Do for You. The singer says "99 Problems" was the perfect song choice for where he is in his career right now -- but not necessarily because he's a huge Jay-Z fan.
"I actually have only heard [Jay-Z's hit] '99 Problems' a handful of times in my life. I don't even really know what it says in the song, but I just know that it's a popular song," Carmichael explained to The Boot backstage at the 2019 Hometown Rising festival. "So I heard this, and I thought it was funny that it's about fish. It's comical, and I needed that. I wanted a song that was kind of comical, and kind of tongue-in-cheek a little bit."
Carmichael didn't write "99 Problems" -- Casey Beathard, who co-wrote it with Dan Isbell and Rhett Akins, actually pitched it to him. At the time, Carmichael placed a premium on the song's tempo and rock edge, in part because it wasn't the style of song that he typically came up with during his own writing sessions.
"I'm the kind of songwriter that, I get in my head and in my heart and really pour it out on paper. I'll write more life songs, more mid-tempo songs, even slower songs," he goes on to say. "I don't have a lot of that really great tempo. I have trouble writing tempo songs."
In fact, Carmichael is making a concert effort to get better at writing the kind of high-energy songs that get crowds dancing at live shows. "It's definitely a personal goal of mine, to get in the zone and write some of those kinds of songs," he adds.
For the mean time, though, he's availing himself of the talented cache of Nashville songwriters who know exactly what they're doing when it comes to writing up-tempo, high-energy bangers. That's why many of the tracks on I Do for You, which comes out on Oct. 18, were written by songwriters other than Carmichael. His name appears in the credits of only one of the project's five songs -- the title track.
"It's not as desirable to me to write those songs," he admits with a laugh. "I would rather someone else write 'em, and me cut 'em. Play 'em live, rock out, sing 'em for everybody. But it's not as desirable to me to sit in the room drinking coffee at ten in the morning, writing a rock and roll song. It's not my thing."
That being said, he hopes to change that. In fact, Carmichael adds, he's currently working on recording some of his newer songs that focus a little bit more on tempo. "With that in mind, I have been writing a couple of those up-tempo, feel-good songs, and so we're in the studio cutting some," he relates.
Dillon Carmichael, I Do for You Track Listing:
1. I Do For You (Dillon Carmichael, Jimmy Melton)
2. 99 Problems (Fish Ain't One) (Dan Isbell, Rhett Akins, Casey Beathard)
3. It's Your Fault (Justin Wilson, Shane Minor, Robert Counts)
4. Hung Up On You (Gary Stanton, Casey Beathard, Charlie Muncaster)
5. Feel That Way Again (Brice Long, Chris Stapleton)
Who is Dillon Carmichael? 5 Things to Know