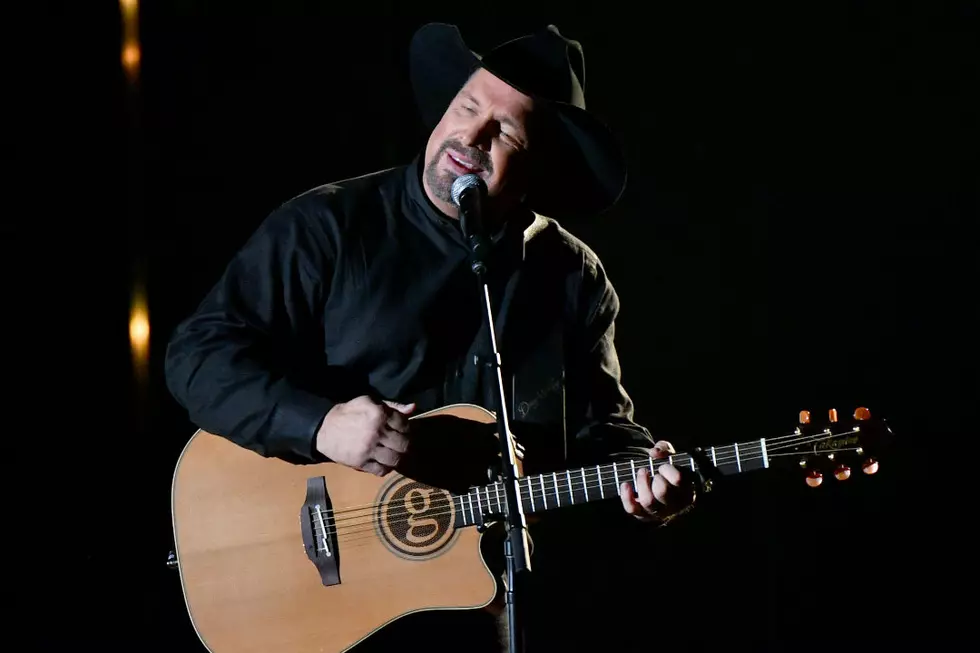 Country Chart Chronicles: In 2007, Garth Brooks' 'More Than a Memory' Broke a Week-Old Record
Michael Loccisano, Getty Images
Garth Brooks' 2007 single "More Than a Memory" did something no other country song ever had -- but it also broke a record that had been set only one week prior. In making Billboard Hot Country Songs chart history, Brooks cut short Kenny Chesney's own celebration.
On Aug. 27, 2007, Brooks released "More Than a Memory" to country radio. One week later, it debuted on the Hot Country Songs chart (now the Country Airplay chart) at No. 1, making Brooks the very first artist to ever debut at the top of that particular Billboard chart. In doing so, Brooks also broke the record for highest debut on the Hot Country Songs chart ... which had been set by Chesney, with his single "Don't Blink," one week prior.
Brooks would remain the only artist to debut at No. 1 on the Billboard Hot Country Songs chart until 2014, when The Voice winner Craig Wayne Boyd did so in December of that year with his "coronation single," "My Baby's Got a Smile on Her Face."
Want to know more about Brooks' milestone chart achievement, what record the song's writer, Brice, would set a few years later and more memorable chart moments? Read on:
The Boot's monthly Country Chart Chronicles column looks at major country music milestones, forgotten hits and charts oddities. Check back each month to learn more fun facts!