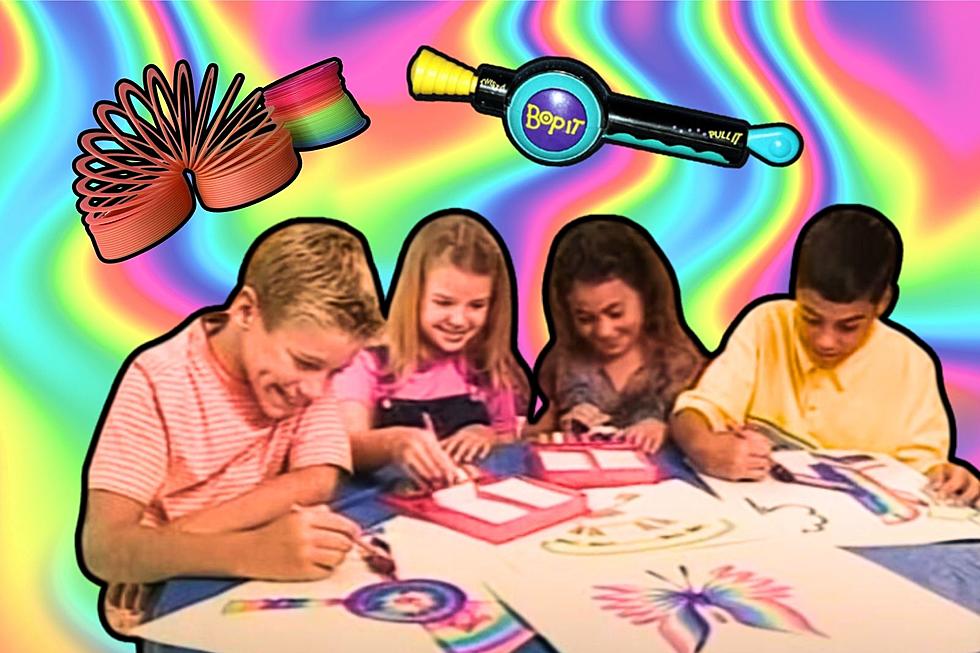 Flashback Fun: '90s Toys That Spark Instant Childhood Memories
eBay/Amazon/Canva
Wassup, home skillets? We're about to make you feel like a kid again with some '90s toys that you probably forgot all about. Aiight?
Toys are a big part of any childhood. We spent hours upon hours playing in our rooms as our imagination ran free. We certainly all had our favorites too. You know, the ones that you still stored in your parents basement knowing you would probably never play with them again? And those commercials. Man, did they make things look way cooler then they actually were.
The 90's really were a magical time to be a kid, so let's reminisce a bit. From American Girl Dolls to Yoyos, we're about to spark some instant childhood memories. Let's take a look at some toys from the '90s that we thought were "da bomb."
'90s Toys That Spark Instant Childhood Memories
This '90s nostalgia is sure to make you feel like a kid again.
Booyah! And there you have it. That had to of been a nice little slice of nostalgia for you. Why stop there? Let's journey even further through the era into our teen years.
You know, when you had posters from Teen Magazine on your walls showcasing 'NSYNC, the Backstreet Boys, and Britney Spears. The Friends theme song was practically programmed into your brain, you had to share a phone line with your entire family and Blockbuster was the place you visited every Friday night. It was a time to be alive. Let's go.
WOAH: 99 Signs You Were a Teenager in the '90s
Grab your Hypercolor T-Shirt and Bonnie Bell Lip Smackers because we're traveling in time to the most radical decade of them all. Only real '90s teens will remember these iconic pop culture moments--see how many you recall!
Going further down the wormhole of '90s kids as teens, remember when TRL was a staple? Here are some of the top moments from the show.
33 Early 2000's 'TRL' Moments That Feel Like a Fever Dream
MTV's Total Request Live was known for hijinks, hedonism, and giving VJs and Carson Daly unfettered access to artists like Britney Spears and Destiny's Child. Let's take a look back at these crazy TRL moments.