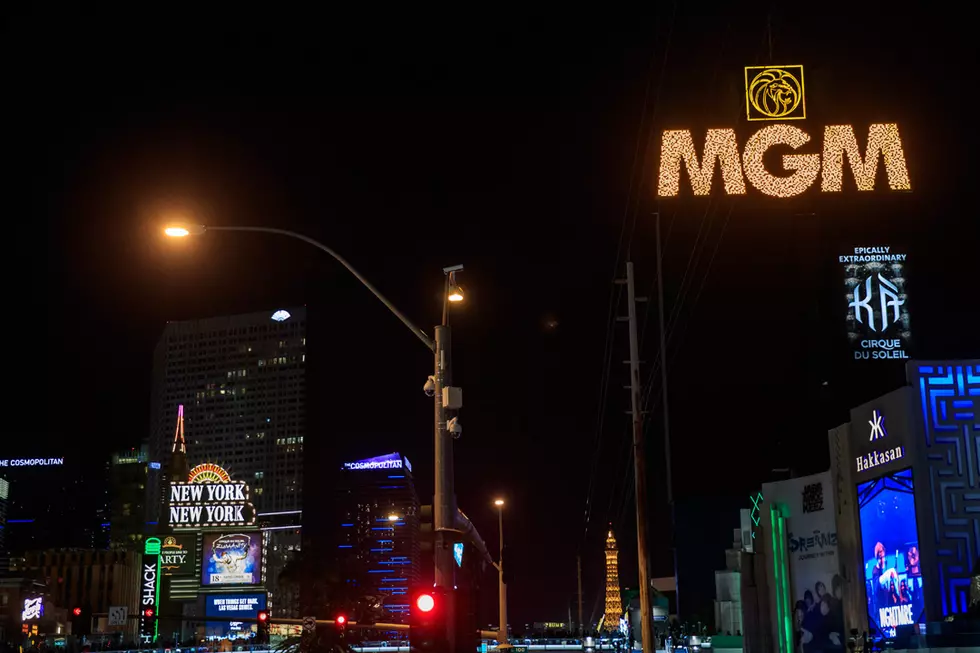 Las Vegas Strip Goes Dim for 11 Minutes to Honor Shooting Victims
Drew Angerer, Getty Images
Exactly one week after a lone gunman killed 58 people in Las Vegas, the strip went dim to honor the lives lost at the Route 91 Harvest Festival.
From 10:05 to 10:16PM, lights dimmed across the Las Vegas strip. The 11 minutes mark the length of the attack on Oct. 1. The Las Vegas Review-Journal reports that 60 casinos and properties agreed to turn off their marquees and dim lights, although the city was far from dark. Throughout the day visitors and residents of Las Vegas joined together for other tributes and memorials honoring the 58 victims.
These Are the Faces and Stories of the Las Vegas Shooting Victims
The weekend was filled with tributes, including Jason Aldean's moving words and performance to open Saturday Night Live. The singer's surprise appearance marked his first public performance since being on stage when shooting began. He sang Tom Petty's "I Won't Back Down" before getting on a plane to surprise some of the injured at hospitals in Las Vegas.
After the dimming of lights, the city of Las Vegas began a #VegasStrong campaign that commemorated the victims and offered hope for those trying to heal. Two videos can be found on the @Vegas Twitter page. Artists like Lady Antebellum, Chris Young and Miranda Lambert have all recognized the tragedy before or during shows within the last week. Eric Church's speech and new song was perhaps the most moving — be performed last week at the Grand Ole Opry.
Jason Aldean Returns to Las Vegas