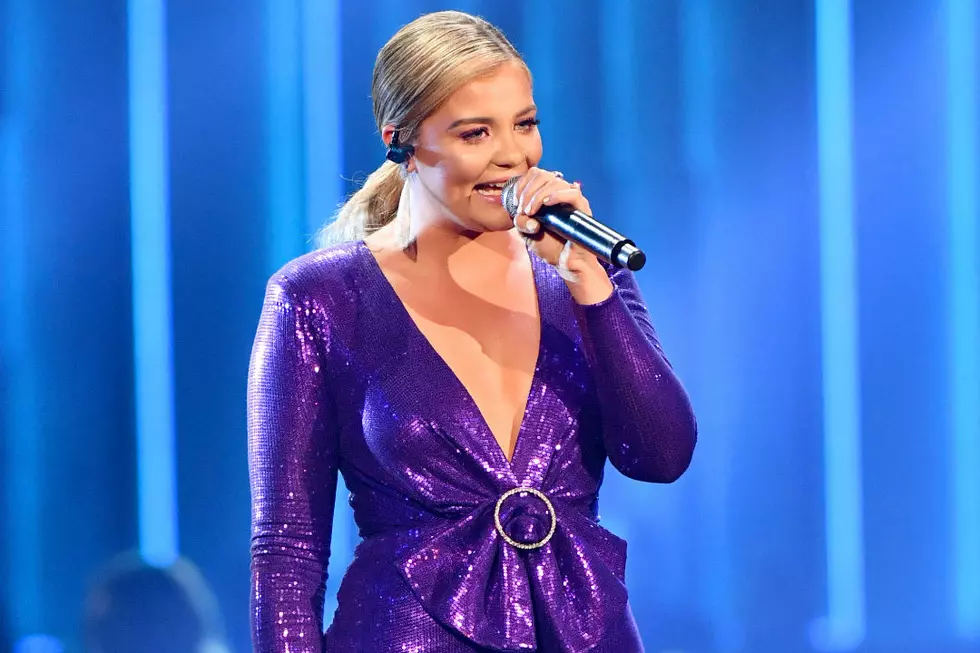 Lauren Alaina Says She'll Always Love Ex-Fiance Alex Hopkins, But He Wasn't Her Forever
Michael Loccisano, Getty Images
In January, Lauren Alaina and fiance Alex Hopkins called off their engagement, ending a six-year relationship. In a new interview, the country star admits that although she and Hopkins are no longer going to spend their lives together, she will always care deeply for him.
"I'll love him until the day that I die. I will never look back on our time together and think that it was a waste, ever," Alaina tells the All Our Favorite People podcast (quote via People). "He was such an important person in my life, but that just doesn't make him the person that I'm supposed to be with forever."
Alaina and Hopkins got engaged in July of 2018, after dating since late 2012. In a statement to announce the end of their engagement, the couple wrote that they had "grown into very different people," which is a sentiment that Alaina echoes in the podcast.
"We started dating at 17, and we're now 24 years old ... We have different goals, and we want to go different places in life," she explains. "When we got engaged, it got really real. Not that it wasn't real before, but it was just like, 'Oh.' When you start planning your entire future and you're not agreeing on things, it's very hard. But he was all I knew, and I was all he knew."
Meet Alex Hopkins, Lauren Alaina's Ex-Fiance
Alaina was also dealing with another personal struggle at the time: Her stepfather Sam died in October, following a battle with cancer. After his funeral, Alaina quickly jumped back into work and "wasn't dealing with it at all."
"I was sobbing all the time," she shares. "I would cry until the second I got on stage, and then I would turn it off, and I'd get off stage, and I'd cry myself to sleep."
In early January, Alaina spent a week in a residential therapy program near Nashville that "changed [her] life in every way." She says that the past year "was one of the hardest years of my life -- maybe the hardest year of my life as an adult," but that she's "the happiest I've ever been."
"I am literally so proud of the person that I am now. I've worked really hard on myself," Alaina adds. "And I think that we all should do that. We should all care about ourselves as much as we care about other people."
12 Surprising and Sad Country Star Splits