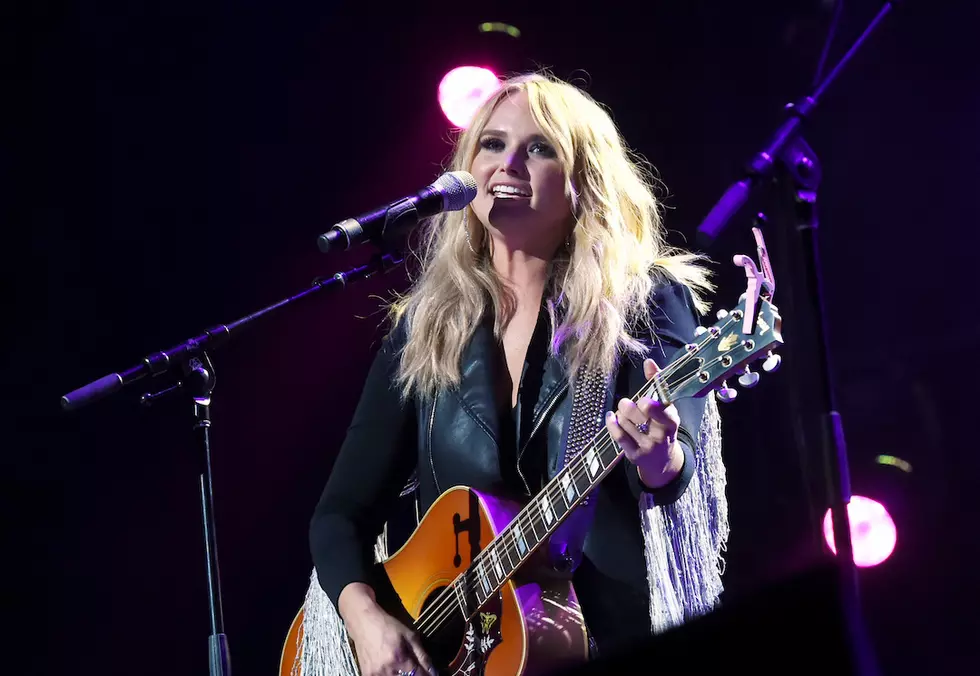 Miranda Lambert 'Very Proud' Her WorldPride Pictures Made a Statement
Rick Diamond, Getty Images
"I didn't even realize [posting those pictures] was making a statement 'cause I just thought it was normal," Lambert tells PrideSource. "I didn't realize it was that big of a deal, but I am glad that hopefully that made some people's day, 'cause like I said earlier, it was one of the happiest days."
In the interview, Lambert admits that it was "a big moment" when her brother gave his permission to let her share the WorldPride photos with her fans and followers. It was her first Pride experience, and when PrideSource writer Chris Azzopardi tells Lambert her decision to post them made a statement, she acknowledges that she's "very proud" to support the LGBTQ+ community; however, when Azzopardi notes that he didn't always think of her as an ally -- a straight person who supports gay rights -- Lambert expresses sadness.
"I guess I didn't think it would matter that much if I did [express support for the LGBTQ+ community] or not," Lambert says, later adding, "It kind of makes me sad that I didn't earlier if that's how people feel. I just didn't know that it was that big of a deal."
While growing up in Lindale, Texas, Lambert says she knew gay people, but "everybody was still afraid [to come out] at that time." She adds, "I didn't judge it and I don't judge it now. I just didn't think it was a big deal in my mind 'cause I was raised to accept everybody." And when her brother came out, Lambert says, she supported him 100 percent, and still does.
"He is a brilliant individual and the most amazing person, and just so genuine," she gushes. "Growing up in the same household, we're way different ... I'm still pretty much a country girl at heart, and he lives in Austin and he's way cooler than me."
Lambert points to her songs "Heart Like Mine" and "All Kinds of Kinds" as musical expressions of her LGBTQ+ support. "We're all flawed in some way, but I don't think your sexuality is one of those things you should be judged by ever," she notes. "I just think you should be who you are and try to be a good person in whatever that means for you."
In the future, Lambert says, she'll aim to "be a little more present and vocal and times when I need to be" to support her gay fans. "I just kind of maybe didn't make a big enough deal about it because I didn't realize it would make an impact," she says. "But I do have a platform and I try to use it for the better."
"I save dogs [through my MuttNation Foundation], and if this is what I use my platform for, just to push something positive, if this can be added to that, then I'm all about it, I'm all in," Lambert adds.
A History of Queer Country, From Lavender Country to Orville Peck