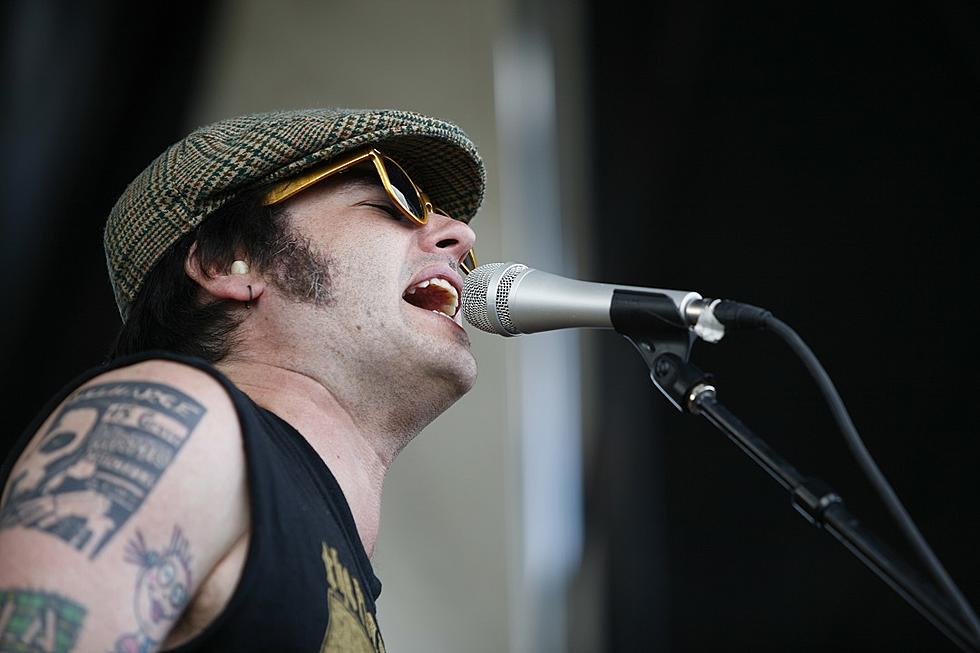 NOFX Apologize for 'S–tty and Insensitive' Las Vegas Shooting Comments
Cory Schwartz, Getty Images
Punk rock band NOFX have now issued two apologies for their jokes about the Route 91 Harvest Festival shooting during a show in Las Vegas, Nev., on May 27. Michael John "Fat Mike" Burkett says he and the band are "embarrassed by our remarks."
"I can't sleep, no one in my band can," Burkett tells the Blast. "What we said in Vegas was s--tty and insensitive."
On Sunday (June 3), a few days after Burkett's initial apology, NOFX issued a longer apology statement via Facebook, calling their remarks "shameful." They explained that they didn't immediately release an apology because they wanted to reflect and write the statement completely by themselves.
"We crossed the line of civility. We can't write songs about how people in this world need to be more decent when we were clearly being indecent," the band says. "We didn't plan or intend on saying anything so insensitive. It was off the cuff, but just as hurtful. We won't blame it on drugs or alcohol or Ambien. That's too easy. NOFX said it, and we own it. We made a tasteless joke. But to be clear, NOFX does not condone violence against ANY group of people, period!"

After finishing a song at the Punk Rock Bowling & Music Festival in Vegas on Sunday, Burkett joked, "We played a song about Muslims, and we didn't get shot. Hooray." Another band member replied, "I guess you only get shot in Vegas if you are in a country band," referencing the Route 91 tragedy, to which Burkett responded, "[The shooting] sucked, but at least they were country fans and not punk rock fans."
After video of NOFX's remarks began circulating online, the band began facing outrage on Twitter. NOFX and Burkett's band Me First and the Gimme Gimmes have been axed from the lineup of the upcoming Punk in Drublic Festival, and Stone Brewing, which sponsors the band and manufactures a beer in their honor, has severed ties with the band. The brewery will not be re-brewing the beer and will donate profits from the remaining stock of the beer to the Las Vegas Metropolitan Police Department Foundation; festival organizers, too, plan to donate to a fund for Route 91 victims.
 Fifty-eight people were killed and more than 800 people were injured during the Route 91 Harvest Festival shooting on Oct. 1, 2017, during which a gunman opened fire on the crowd at the country music festival from the Mandalay Bay hotel.
Jason Aldean
 was a few songs into his festival-closing set when the tragedy took place; the event is the deadliest mass shooting in modern U.S. history.
Remembering the Route 91 Harvest Festival Shooting Victims