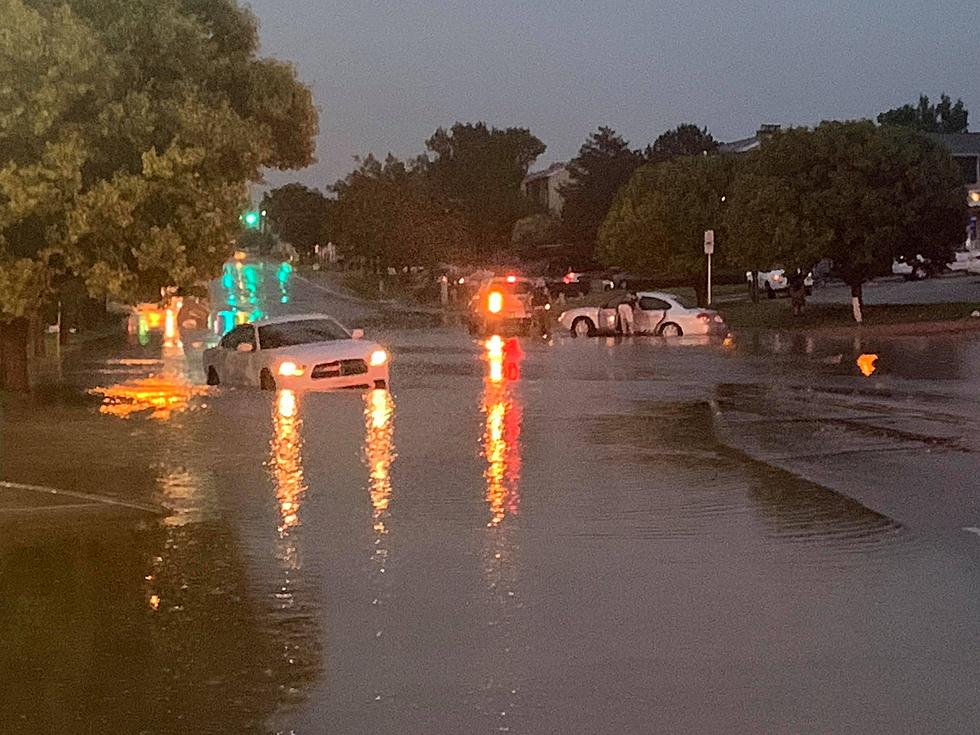 [Pics & Vids] Heavy Rains Bring Flash Flooding To Amarillo
Credit: KAMR Local 4
Whenever heavy rainfall is expected in Amarillo, roadway flooding is always a concern. We have written before about how the streets are known to fill with water during a downpour. Believe it or not, this is actually part of the design of the city's infrastructure to move water out. However, Saturday night's round of severe storms certainly took things up a notch!
As severe thunderstorms rolled into Amarillo, the roadways quickly filled with water. So bad in fact, that I-40 had to be shutdown at the Teckla overpass for high water and several cars stranded. Photos show the cars in water over the headlights and that they appeared to have floated a bit. Amarillo emergency officials urged residents across the whole city to stay off the roadways as they were dealing with numerous call involving high water. Luckily, no one was injured.
During the Saturday night storms, our media partners at KAMR Local 4 reported roughly 1"-2" across the Amarillo area. Amarillo measured in at 1.06" while Palo Duro Canyon came in at 2.02". The highest amount recorded officially was Claude with 2.43".