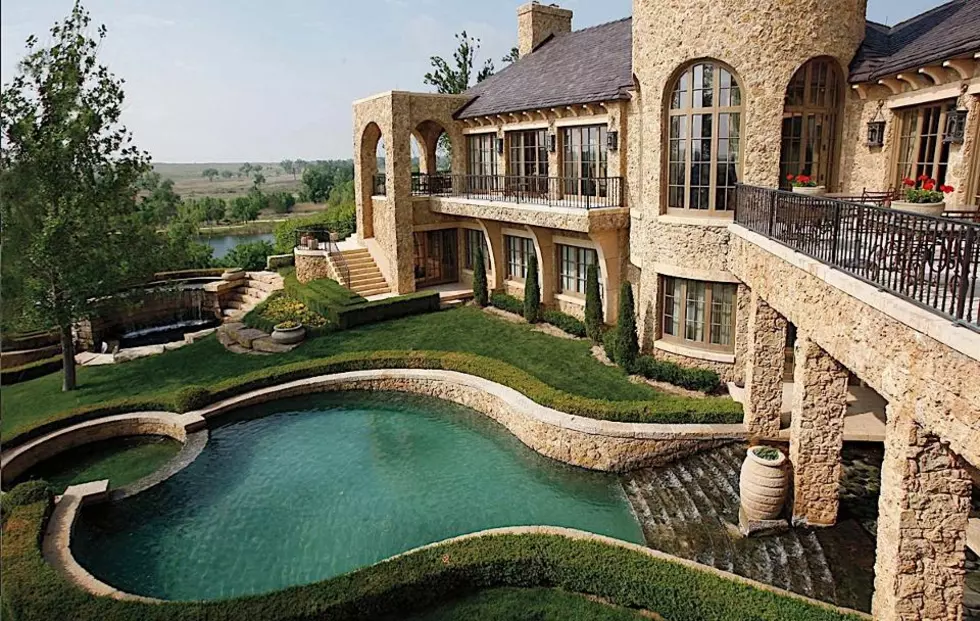 Price Cut: T. Boone Pickens' 65,000 Acre Panhandle Ranch
Photo Credit: Mesa Vista Ranch
T. Boone Pickens was an oil man. Financier, business magnate and ran the BP Oil Hedge fund. T. Boone Pickens was a very wealthy man who lived the rugged Texas Panhandle lifestyle in pure luxury. That luxury and opulence can be all yours in the form of the Mesa Vista Ranch. At a slashed price.
Get your own 65,000 acre Panhandle spread at the 30 million dollar slashed price of $200,000,000.00 in Pampa.
Real Estate broker Hall and Hall says this about the ranch:
Pickens started acquiring the property in 1971 with a 2,926-acre purchase along the south side of the Canadian River in Roberts County.
He developed the ranch to entertain, with a tennis court, shooting range, small golf course, a 30-seat movie theater and a two-story pub.
There's a separate lakeside chapel and a private "lake house" with 11,500 square feet of living area and 3,800 square feet of porches and patios.
Mesa Vista has its own lighted runway that can handle jet service.
"To our knowledge, no other ranch can replicate Boone's Mesa Vista Ranch," Hall and Hall says in its portfolio for the property. "He has spent nearly 50 years transforming this Texas Panhandle ranch into a wildlife paradise with spectacular water features and improvements fit for a king."
Only qualified buyers can schedule a showing of the property by contacting the Brokers.