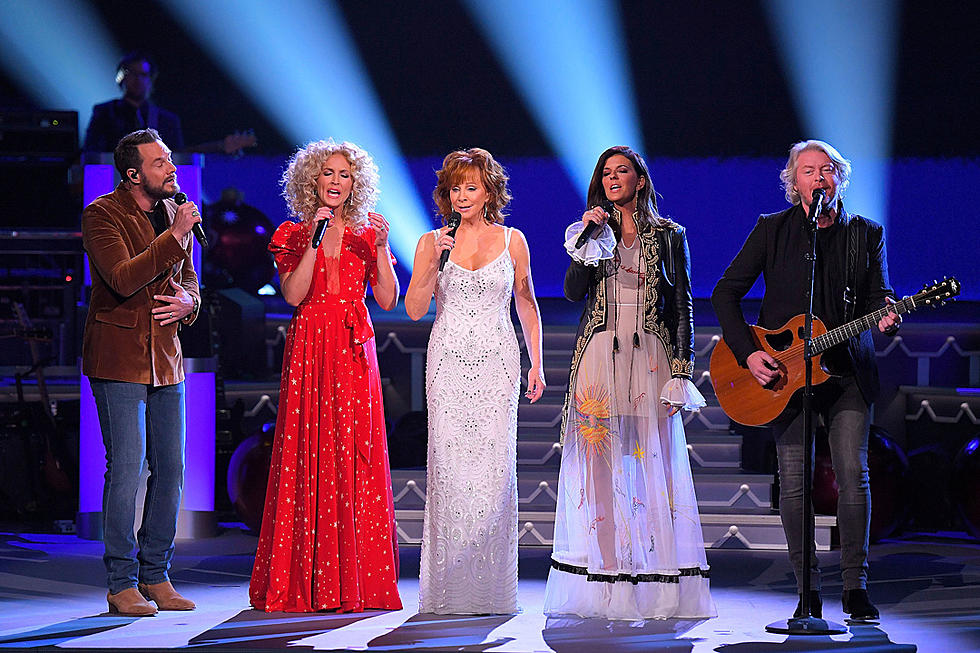 Reba McEntire Joins Little Big Town for 'Mary, Did You Know?' at 'CMA Country Christmas'
Mickey Bernal, FilmMagic / Getty Images
At one point during Little Big Town's CMA Country Christmas performance of "Mary, Did You Know?" Reba McEntire stares straight ahead with a knowing grin that seems to say, "Yeah, I'm out of my league here."
She wasn't, of course. But the show's host didn't always have to fill sonic space with country music's most harmonious quartet. Little Big Town take the song over midway through their performance, but prior to that, they were very much a five-piece band.
McEntire starts the song before LBT's Kimberly Schlapman joins her to close the first verse. From there it's Jimi Westbrook and eventually the rest of the Grammy-nominated four-piece. It's a slow-building performance that at times rests for a piano fill. Strong harmonies are the signature of this duet, made famous in country music by Kenny Rogers and Wynonna Judd.
McEntire hosted the CMA Country Christmas special for the first time in 2017, singing four songs and getting stars like Luke Bryan and Chris Young to share Christmas memories. The annual TV special didn't rely on as many non-country artists this year — only gospel singer CeCe Winans broke the all-country lineup.
See More Photos from CMA Country Christmas