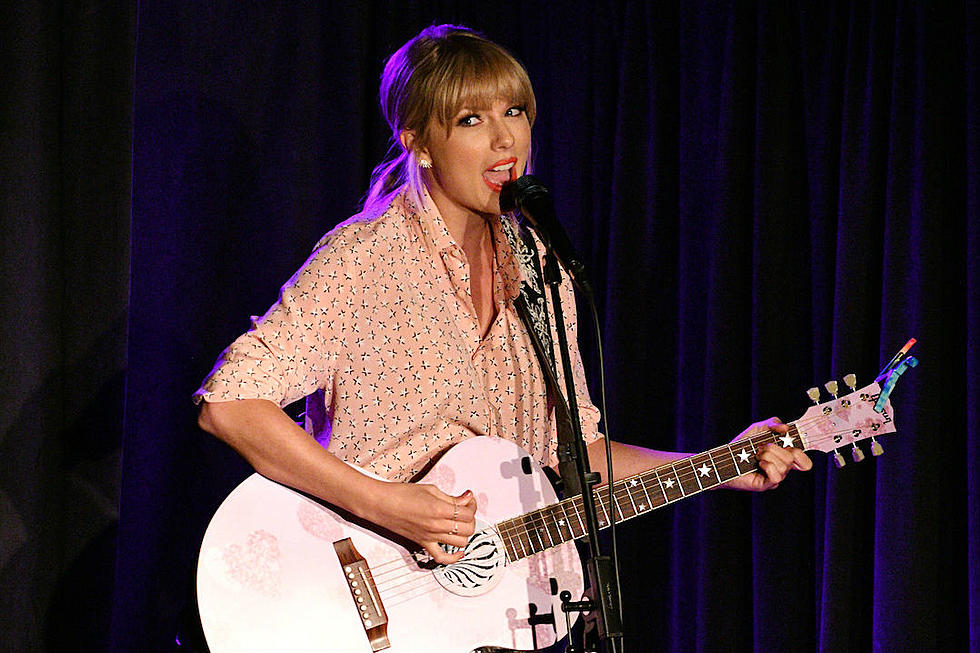 Taylor Swift Began to See Sexism in the Music Industry Once She Became 'Formidable'
Bryan Bedder, Getty Images
In a new interview with Vogue, Swift discusses one of the most dramatic campaigns launched against her: In July of 2016, Kim Kardashian shared clips of Swift and rapper Kanye West (Kardashian's husband) talking about his song "Famous" before its release. The leaked phone call was intended to convince listeners that Swift had agreed to the song's lyrics, which refer to her as "that b---h," despite her public outcry against the track after West put it out. (Swift maintains that she knew about some of the lyrics in the song, but not the aforementioned two words.)
Following that saga, a social media campaign to #CancelTaylorSwift emerged. "A mass public shaming, with millions of people saying you are quote-unquote canceled is a very isolating experience," Swift tells Vogue. "When you say someone is canceled, it's not a TV show. It's a human being. You're sending mass amounts of messaging to this person to either shut up, disappear, or it could be perceived as 'Kill yourself.'"
Swift entered the music industry when she was still a teenager, and the singer says that, as she has changed and grown up, people's attitudes toward her have shifted. For one thing, she didn't understand sexism within the industry back at the outset of her career.
"When I was a teenager, I would hear people talk about sexism in the music industry, and I'd be like, 'I don't see it. I don't understand,'" she explains. "Then I realized that was because I was a kid. Men in the industry saw me as a kid. I was a lanky, scrawny, overexcited young girl who reminded them more of their little niece or their daughter than a successful woman in business or a colleague. The second I became a woman, in people's perception, was when I started seeing it."
In other words, Swift started experiencing sexism from others in the music business as soon as she began gaining power. "It's fine to infantilize a girl's success and say, 'How cute that she's having some hit songs,'" the singer continues. "But the second it becomes formidable? As soon as I started playing stadiums -- when I started to look like a woman -- that wasn't as cool anymore."
It was around this time that Swift began to expand out of country music and move toward global pop stardom; she cites crossover hits including "I Knew You Were Trouble" and "We Are Never Ever Getting Back Together," both from her Red album, as mile-markers for that transition.
One particular ilk of the sexist virulence that Swift encountered after becoming a formidable -- and, thus, threatening -- adult was a dissection of her songs, and an assumption about her motives behind writing them. "People would act like it was a weapon I was using -- like a cheap, dirty trick," the singer says. "'Be careful, bro. She'll write a song about you. Don't stand near her.'
"First of all, that's not how it works," Swift adds. "Second of all, find me a time when they say that about a male artist: 'Be careful, girl, he'll use his experience with you to get -- God forbid -- inspiration to make art.'"
Taylor Swift's Best Live Shots