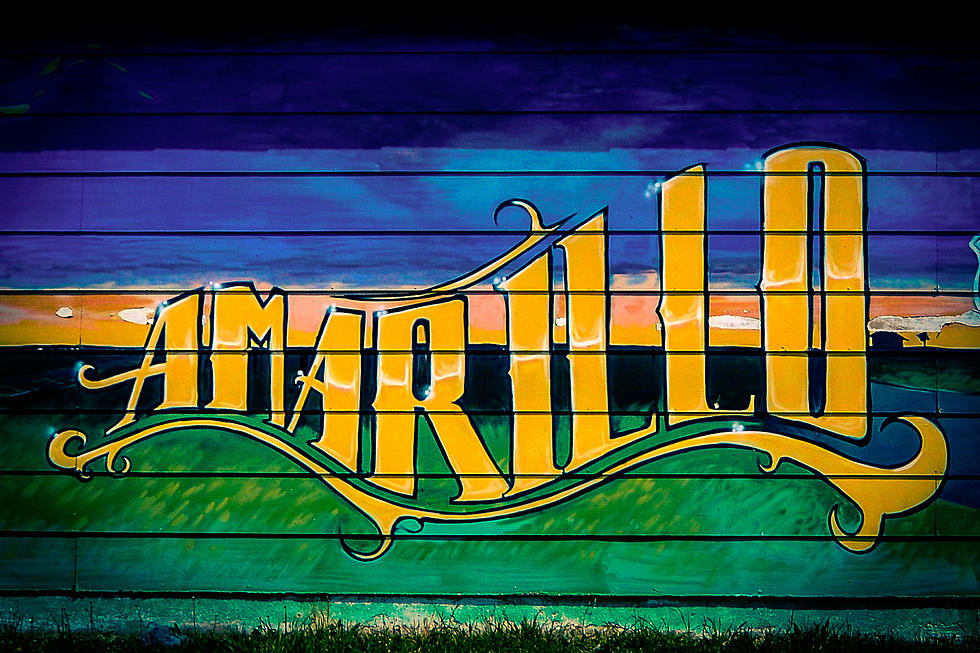 What Are The Best Places To Take Out Of Towners Visiting Amarillo?
Sarah Clark
The holidays are right around the corner. That means family and friends traveling in from out of town. The question is, where do you take them in Amarillo?
Take Them Out To Eat
Let's assume your family is going to be in town for more than just one day. One of the best ways to show them the good side of Amarillo is by taking them to any of our restaurants.
We have something that covers pretty much any appetite. Want a steak? Well, we are the home town of the 72oz steak. See if you can get your embarrassing uncle on stage.The Big Texan is a big draw. It may not be your idea of a good time, but they'll get a kick out of it.
You could take them out to Green Chile Willy's for one of the best chicken fried steaks around.
I've said it before, and I'll say it a million more times, it should be an absolute sin to go to Green Chile Willy's and not get a piece of the pecan pie. Do it and thank me later.
Plus we have a lot of places that cater to brunch if you need it. Butterlove Biscuits is honestly one of my favorites. So is the Golden Waffle Company.
Things To Do Downtown
Downtown has plenty of places to eat at, and there's a pretty decent selection. You can find everything from sushi to Italian. Beyond that...
Keep an eye on events happening at the Civic Center. The Civic Center is always good for at least people watching.
You could make a scavenger hunt out of finding murals downtown. They're popping up faster than bread in a toaster. It seems like every time you turn around, there's a new one popping up.
Later in the evening you could go check out Butler's for a martini. I enjoy a good double gin, dirty. There's also Chesney's if you like your music to have a little twang to it, or if you're looking for variety. Keep an out for the music Mann while you're down there. He's always good for a conversation and guitar playing.
You could always drive by Hodgetown and point at it, since the baseball season is over.
You can also go hunt for the speakeasy inside of the Barfield (you don't really have to hunt, but don't tell your friends that). See how many floors you can actually go up in the FirstBank Southwest Tower before someone says something.
Take Them To 6th Street For Coffee And Shopping
I never in a million years thought that visiting antique stores would become something I look forward to, but then I met 6th Street. There are several antique stores on 6th, and most of them are definitely worth looking around in.
You also have the coffee shops. The 806 has the most "interesting" decor if they're wanting something a little out of the ordinary.
Once again, there's restaurants to check out. We love food in Amarillo, and there's plenty to choose from on 6th.
Not to mention, you could also take them to 6th so they can see how much we love Route 66. Speaking of....
Cadillac Ranch, Because Of Course You Would
We roll our eyes half of the time when someone mentions Cadillac Ranch, but for out of towners, it's something worth seeing. Grab some paint and let them have their fun.
Botanical Garden And Discovery Center
If you're dealing with a little bit more mature group, the Botanical Garden isn't a bad way to go either. Especially considering the fact that they'll have their holiday lights up.
Since you're already going to be in that neighborhood, you might as well stop by the Discovery Center if you have any kids in tow.
CHECK IT OUT: 20 Things Us Texans Have To Explain To Out-Of-Town'ers
10 Myths About Texas That Even Some Natives Believe
Everything's bigger in Texas, including the tall tales! Our state can seem pretty strange to people from far away, or even our immediate neighbors. There are several myths about Texas that range from quirky to fun and just plain ignorant and insulting, and even some people born and raised her believe 'em. Here are a few we can dispel today.
10 Things You Learn When You Move to Texas
Here are 10 things you will learn about Texas if you move here from another state.