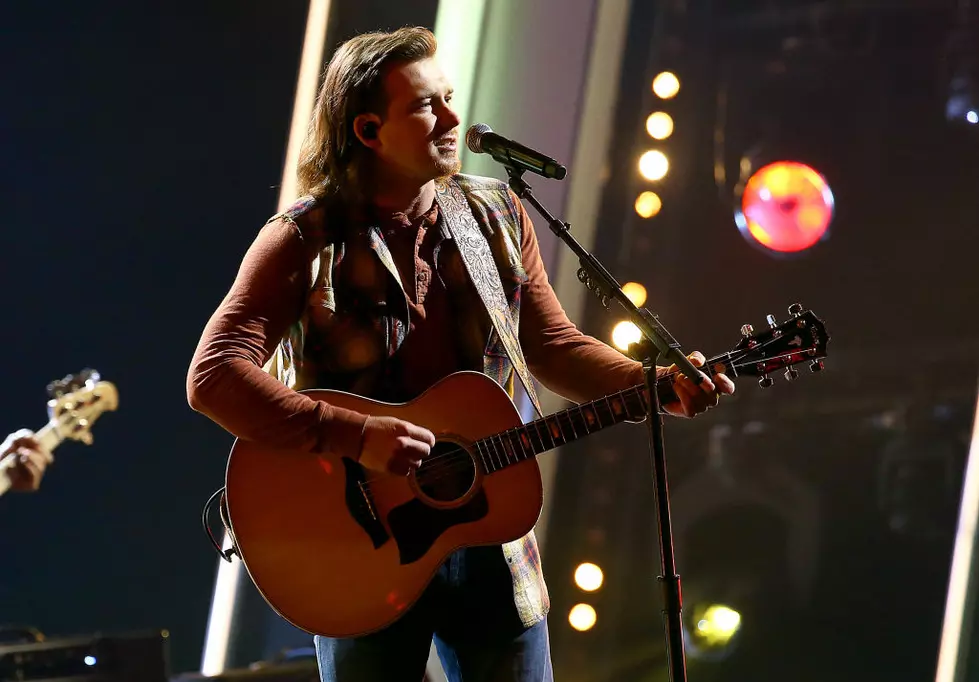 Getty Images for CMA
I'm upset today,
This is one of those moments where you want to bang your head on the wall. I have had the good fortune of meeting many artists coming up in the country format throughout the years. and to watch Morgan Wallen grow from the voice to a multiplatinum artist with another #1 song in the works was always fun.
I have had the pleasure to meet Morgan on a few occasions with listeners and with reps and what had me going for him was his humility. He wasn't afraid to admit he messed up. we all saw this with Saturday Night Live when he went partying instead of following their COVID-19 protocol. Morgan made up for it...
But today... to see what dropped out of his mouth, literally had me going like Garth from Anchorman....
Why Morgan?!! Why did you say that!!!  You were my hero Morgan!!!
You made it safe to bring the mullet back!!! You even had Blake Shelton going into how his was better than yours!!!
But one word!!!
Come on! I get it. and the 'boys will be boys' excuse doesn't fly anymore, there's no place for anyone to drop the slur (I wont put it here) you used.
Country Music over the years has gotten more inclusive and the work laid down by Charlie Pride led to opportunities for folks like Cowboy Troy, Mickey Guyton, Kane Brown, Darius Rucker and others... and beyond, the format is opening up to women more and more and all of this is a good thing and I want to believe in Morgan's heart of hearts he is aware of this too. it remains to be seen
The damage is done where he goes is up to him but I'll say this: Country Music made a statement today and it was a BIG one. We have our divisions as listeners but sometimes, language is bigger than all of us.
See Inside Garth Brooks and Trisha Yearwood's Malibu Beach House: