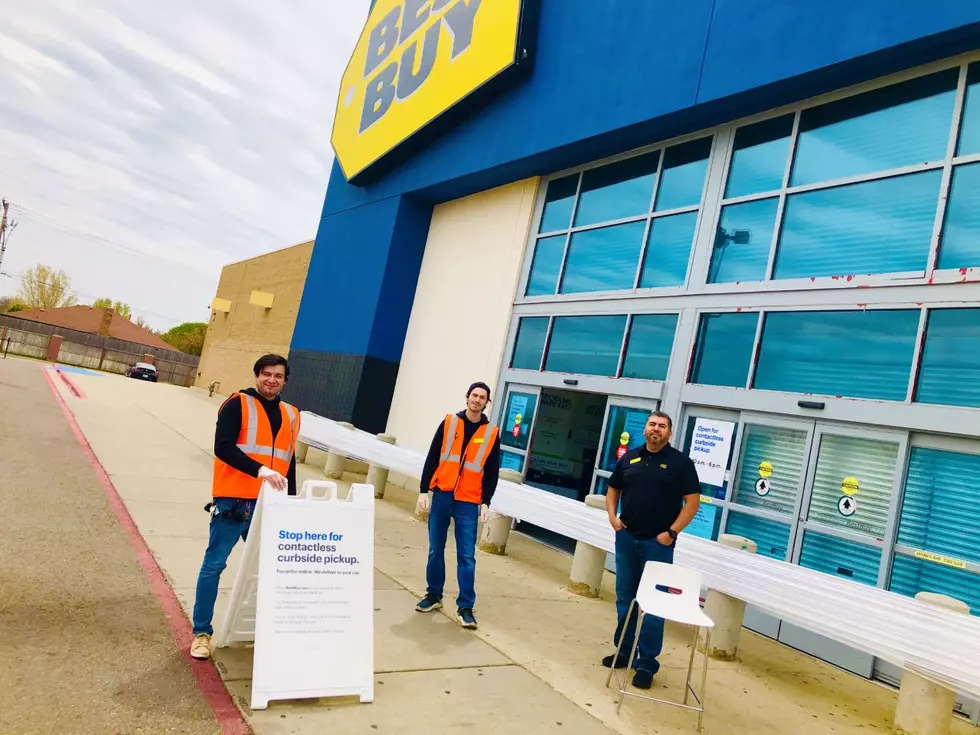 Amarillo Best Buy Adds New Customer Services Amid COVID-19
TSM
During this COVID-19 pandemic companies are having to adapt to adhere to CDC guidelines to remain open. Best Buy in Amarillo is doing just that. Staying open. Although their showroom is closed, everything is available inside for you to buy.
Once you pull up a Best Buy greeter will ask you if you are picking up an order or if you have an item that you would like to purchase from your car, either way you can pay for it without getting out of your car and one of the many attendants will quickly deliver your item directly to your car or truck.
Plus Best Buy is offering free delivery Monday through Saturday for purchases over $35 during the pandemic. So if you're looking for something such as a new PlayStation or Nintendo Switch to pass the time, Best Buy still has what you want without risking your or any one else's health.
Best Buy's new curb side service is available Monday-Saturday 10am-6pm.