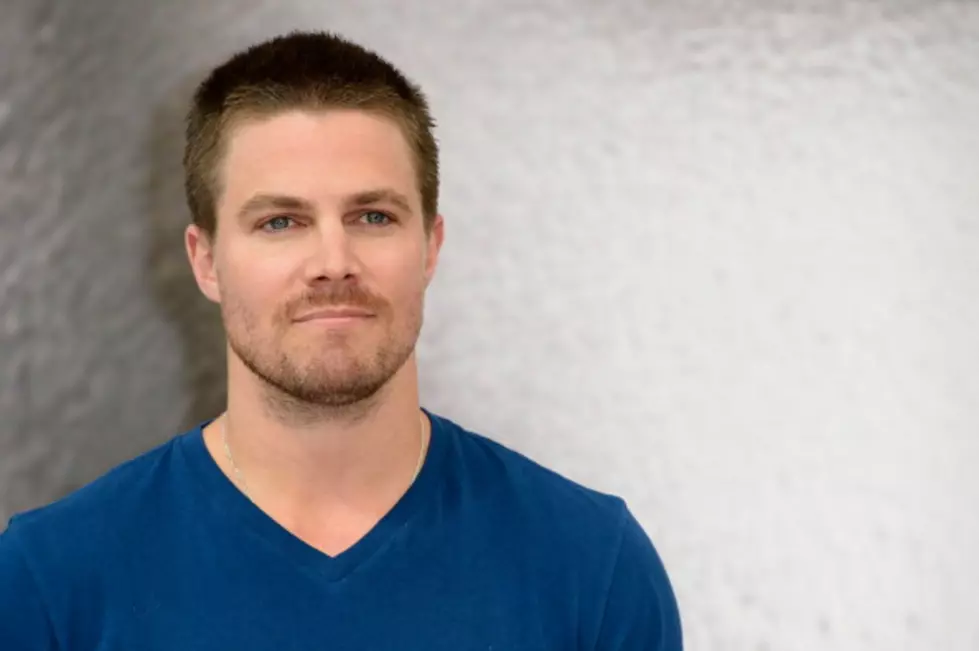 'Arrow' Star Stephen Amell Reaches Out to Fan Fighting Cancer in Texas
(Pascal Le Segretain/Getty Images)
Showing himself to be nothing short of a class act, Stephen Amell, star of the hit DC superhero series 'Arrow,' took to Facebook to wish a fan well in his fight with cancer.
Known for his charitable work, Amell partnered with charity "F*ck Cancer" last year, raising nearly one million dollars through the selling of a t-shirt of his face with a post-it note on his head and the charity's name. Of the roughly 60,000 shirts sold, one of them ended up in the possession of Randy Lander of Austin, Texas.
The owner of Rogues Gallery Comics and Games in Round Rock, Texas, Randy has already won a battle with cancer once, but had to go back into the hospital this week to remove a spot on his lung. Staying positive about the situation, Randy posted a picture of himself on Facebook, wearing Amell's shirt.
Of the multitude of replies Randy received from friends and family, the standout comment was from Amell himself,
While the rest of Randy's friends and family were likely geeking out, Randy kept his cool and thanked Amell,
Thank you, Stephen Amell, for the kind words and everything you do raising money for cancer research and being an awesome Green Arrow. Surgery went as plan, overnight stay and then home to my wife and kids tomorrow. Hopefully we got it all this time.
UPDATE: Proving that he really does care, Stephen Amell just posted a follow up shout out to Randy on his Facebook page:
---