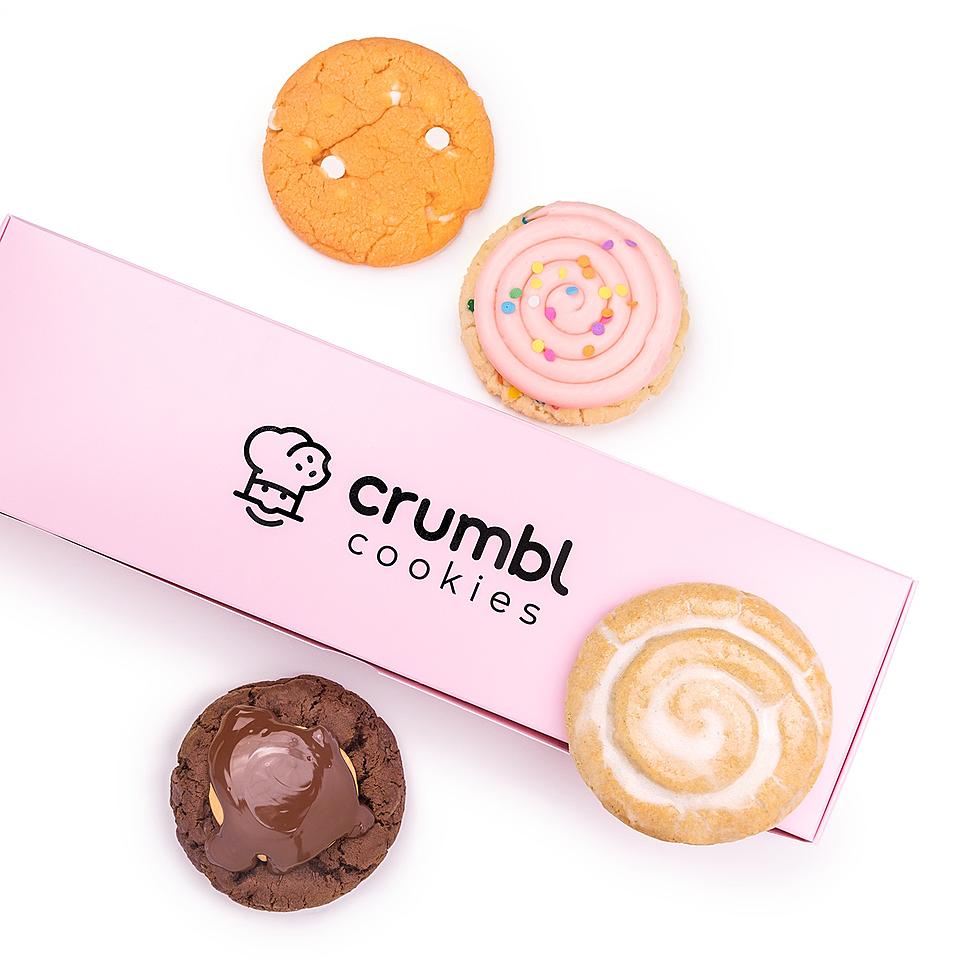 Exploit Your Sweet Tooth at Crumbl Cookies Grand Opening
Photo Credit: Crumbl Cookies
You have been patiently waiting for deliciousness.   Deliciousness in the form of a sweet, succulent treat and it is finally here.
Remember when we teased you about delicious cookies coming to Amarillo?
Crumbl Cookies is officially opening in Amarillo!   They have been working on getting the building ready and now they are officially ready to open the doors and serve up their delicious cookies.   I cannot begin to tell you how ready Amarillo is for a Crumble Cookie.
They will be hosting their Grand Opening this Friday.  YES!  This Friday, April 8th.  Doors will open at 8am and remain open through midnight.
The cool thing about Crumbl Cookies is that their flavors change each week.
According to the Crumbl Facebook page:
These flavors will be available:
Waffle: a waffle flavored cookie with syrup and buttercream
Berries & Cream: strawberries and blueberries topped with whipped cream and blueberry jam
Dark Dream: chocolate cookie with melty chocolate chips
New York Cheesecake - graham cracker base, vanilla cheesecake frosting and graham cracker crust
Classic Pink Sugar: sugar cookie topped with a pink swirl of almond frosting.
Their classic Chocolate Chip.
Oh my gosh, these things sound delectable, and the best thing about it, they are served in a cute pink box.
So if you start seeing people with pink boxes, you know they've been to Crumbl.
I guess it's time to prepare yourself and your stomach for Crumbl Cookies, it will be one of those places you'll visit each week to try a new flavor.
Crumbl Cookies is located at 3562 S Soncy Rd, next to United Supermarkets.
Bring on the cookies!!!
9 Tasty Texas Towns Named for Food
Texas has a curious list of tasty Texas towns named for food.
Take a look at these non-edible food items you'll find our great state's map!
La Casita Del Sol Bed & Breakfast
This beautiful bed and breakfast is located in Amarillo's historic Plemons district at 1607 S. Harrison. Listed at just a little over half a million by
Madison Wall of Keller Williams
this is a true hidden gem of architecture and history.