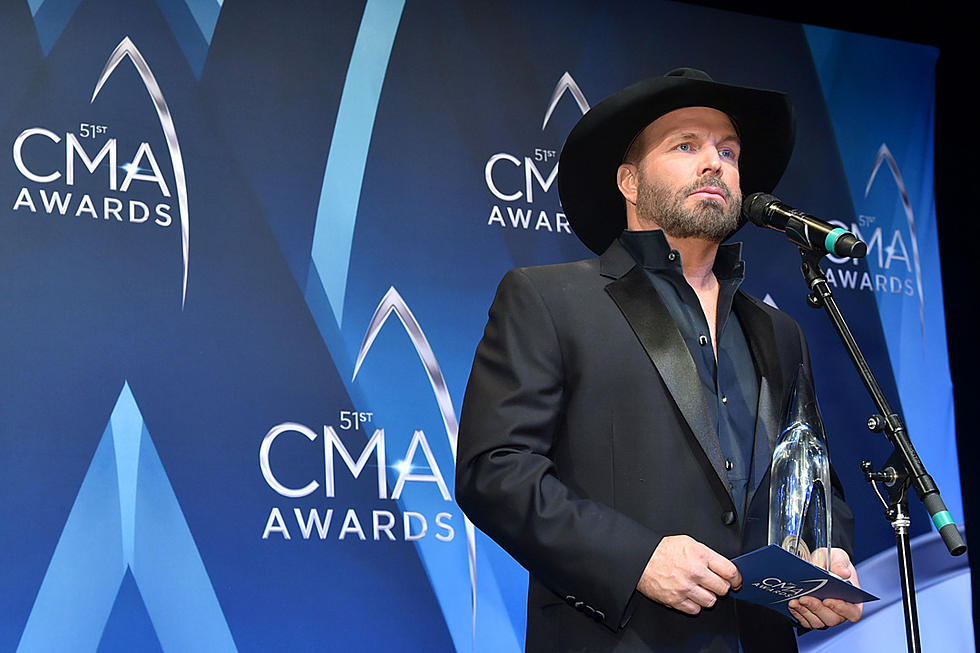 Garth Brooks Lip-Synced His CMA Awards Performance
Mike Coppola, Getty Images
Garth Brooks admitted he was lip-syncing during his CMA Awards performance of "Ask Me How I Know" on Wednesday night (Nov. 8).
While holding his Entertainer of the Year trophy and speaking to reporters after the CMAs, Brooks came clean, saying he'd been sick all week. "We decided to lip-sync it because my voice was just not there," he said per the Tennessean, "and we wanted to represent country music the best we can."
"We made a game time call on whether to sing to a track or lip-sync. And we decided to lip-sync it," he adds.
Brooks had started to draw criticism on social media by the time he made his press room confession. Several people noticed his performance seemed off, and several more weren't happy about it. "Ask Me How I Know" writer Mitch Rossell performed alongside Brooks as he sang the song. The Top 10 hit is his second single from his 2016 Gunslinger album.
In addition to performing, Brooks made his way down the CMA red carpet prior to the show and talked with at least two dozen radio stations and media outlets (including Taste of Country). His voice, he said on Wednesday, was worn down from 12 shows in 10 days. The North American leg of his world tour will wrap in December in Nashville.
See Pics from the 2017 CMA Awards Red Carpet
Was Garth's Performance a CMA Top 5? Find Out: