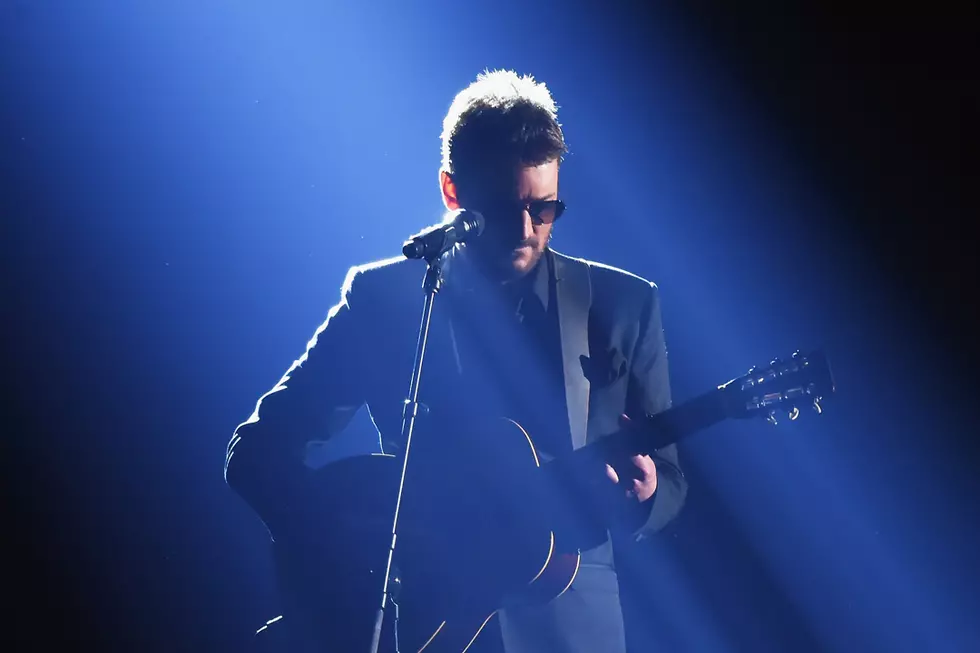 2017 CMA Awards Open With Amazing All-Star Collaboration
Getty Images
The 2017 CMA Awards got off to a huge start with a huge all-star collaboration.
The stars were joined onstage by a civilian choir, and Urban took a typically showy-but-melodic guitar solo as only he can before they landed back on the chorus to finish off the high-energy performance, with more and more stars hitting the stage as they went along, including Little Big Town, Ronnie Dunn, Tim McGraw, Thomas Rhett, Reba McEntire and more. It looked like every star set to appear on the broadcast hit the stage for the once-in-a-lifetime performance.
Remember: The best way to watch the CMAs is on TV, with ToC on your phone!
See Brad Paisley + Carrie Underwood's All-Time Best CMA Moments
How Did This Compare to the All Time Great CMA Moments?