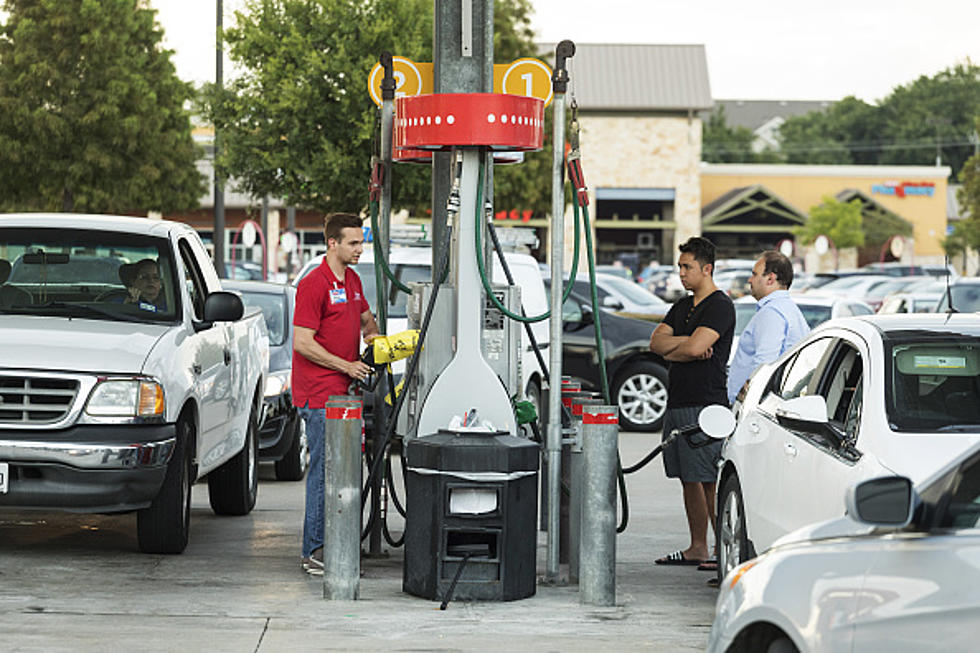 Gas Prices Could Reach $3/Gallon by Summer
Bloomberg via Getty Images
Gas prices have increased for the 10th consecutive week. According to the Gas Buddy website, The national average now stands 33.2 cents higher than it did just a month ago. If the current pace keeps up, the pumps could hit and surpass $3 gallon by this summer.
Gas Buddy also reports that the most common gas price in the United States is $2.69 per gallon, which is 10 cents higher from last week. As always, the Crossroads area and South Texas fall below the national average. As of this morning, gas is $2.59 at most of the gas stations within the Victoria city limits. Not too long ago, I remember gas prices sitting at $1.59 a gallon in Victoria. There is even a couple of gas station in the State, currently sitting at $1.99 per gallon. The median gas in the U.S. is $2.77 per gallon.
The highest gas prices in the country can be found in California(no surprise) at $3.89 per gallon.  Hawaii comes in second at $3.49 per gallon.  The lowest gas prices are found in Mississippi at $2.54 per gallon. Texas comes in at third lowest at $2.60 per gallon. I guess the good news is we come in below the state average and have some of the lowest gas prices in the Country in the Crossroads.
As the vaccine continues to roll out around the United States. More people will be traveling, shopping, and basically getting out of the house. The recent stimulus package that was just signed will also add to this equation getting even more people to get out. The Pandemic recovery continues to heavily influence commodities, including crude oil.
UP NEXT: See how much gasoline cost the year you started driving