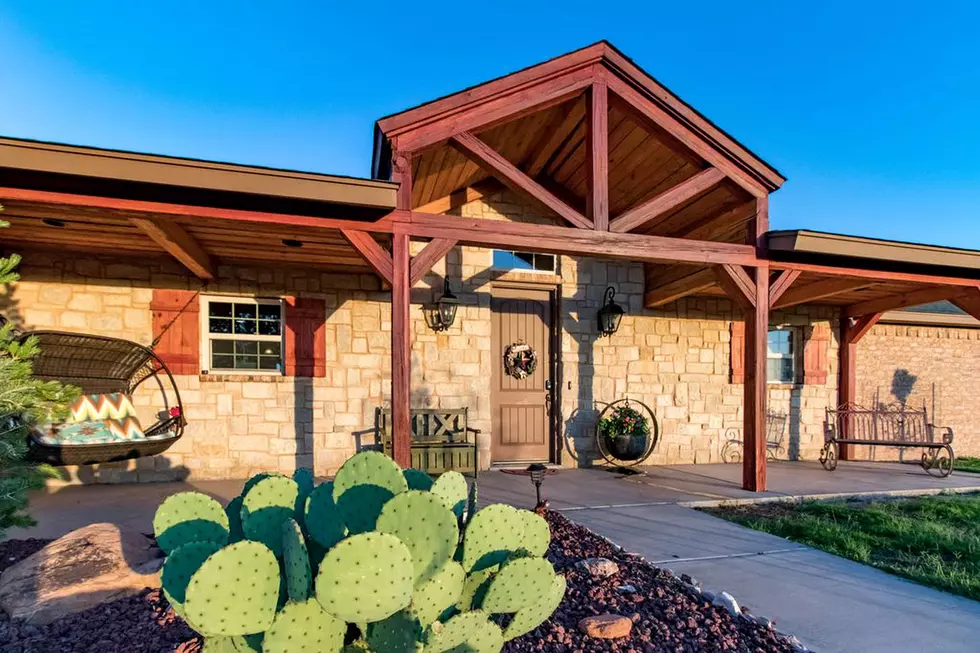 This Cabin In Palo Duro Canyon Has Convinced Me To Go "Glamping"
Glampinghub
So when the word "glamping" was created, I thought to myself hard pass. I've never personally been much of a camper, but "glamping" just sounded like some overrated camping trip with all the amenities I'd have staying home or at some AirBnB. Turns out, that's EXACTLY what it is, and there's a trip that might have grabbed my attention.
Right next to Palo Duro Canyon, a 3 bedroom, 3 bath cottage has popped up for rent, and it's my EXACT idea of camping. It has the look of a rustic cabin inside, a HUGE patio on the outside, televisions, a full size kitchen, the list goes on and on.
Look, I don't have a problem with being out in nature, I really do enjoy that part. My issue is I don't want to sleep in a tent or a sleeping bag. I want a nice comfy bed with heat and A/C depending on the time of year. I still want to watch my sporting events after a long day of hiking, biking or off-roading. Is that too much to ask? Hang out at MERUS Adventure Park by day, back to my "glampgrounds" at night.
If you want to get into this beautiful cottage, you're gonna need to book ahead because it is one of the most popular places to glamp without question. I went looking for some dates myself and it was pretty tough. I can assure you though, this is one "glamping" trip I will take proudly. You can book your stay by clicking here.
This Huge Cabin In Palo Duro Canyon Is Top-Notch Glamping
This cabin is (to us) the definition of "glamorous camping".
This three bedroom rental is tucked away in the Palo Duro Canyon. It's a cabin with serious room, meaning it can fit up to eight guests--a girls trip, family vacation, or any bigger group.
The cabin is available for booking through
glampinghub.com
and the description along with the provided photos is enough to catch the eye of anyone ready to get out of town and away from it all.....without having to go very far.
It's a beautiful place with woodwork throughout, full amenities, and all the mandatory electornics (and WiFi!). If a group of people were to split the cost of their stay between each other, it is without a doubt one of the most budget-friendly options for vacations.
The four day minimum stay required to make a booking is the only drawback to this diamond in the rough of a rental property--but it's nothing a little planning ahead and vacation time can't remedy.