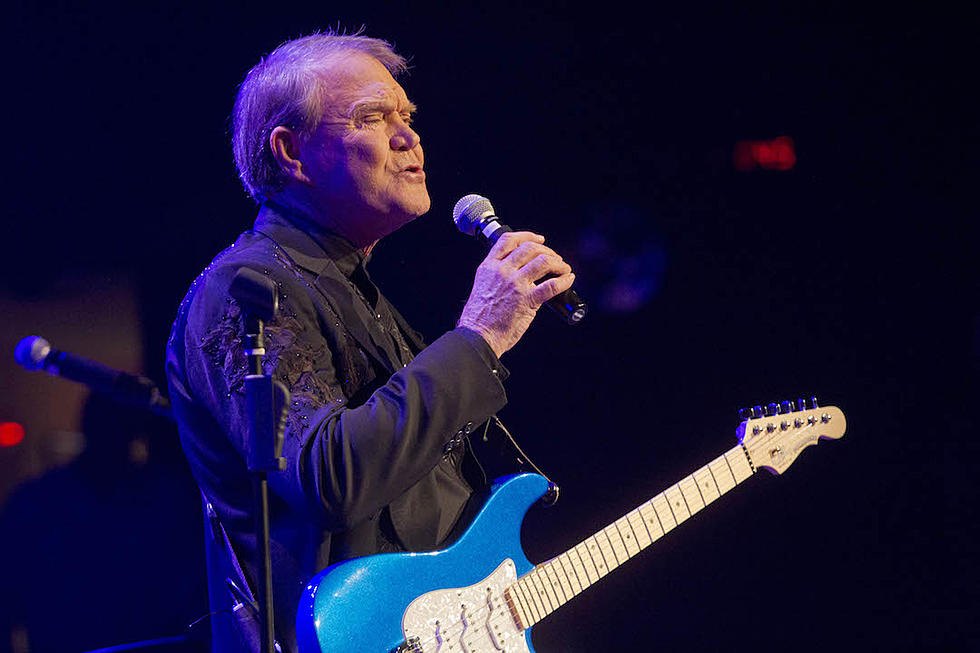 Three of Glen Campbell's Children Decide Not to Dispute His Will After All
Ed Rode, Getty Images
Following a July 2018 ruling that the three adult children excluded from Glen Campbell's will would be able to contest the document's validity, those children have decided to end their efforts to dispute it. According to the Tennesseean, the siblings will no longer push to override the document, which specifically declines to leave any inheritance to them from the country icon's estate.
The three people involved in the legal battle -- William Campbell, Kelli Campbell and Wesley Campbell -- are the singer's children with his second wife, Billie Jean Nunley. The will, which was composed in 2006, named Campbell's wife of 32 years, Kim, as the executor of his estate.
A rift between family members spans back to before Campbell's death, during the six years that he battled Alzheimer's disease. When their father was moved to an assisted living facility in 2015, the two oldest of Campbell's eight children organized a legal petition for visitation rights that resulted in the passage of new Tennessee legislation protecting visitation for family members of those afflicted with Alzheimer's.
The legal dispute centered around the country legend's will has stymied some final decisions regarding his affairs, including the resolution of who will have the rights to his music's future royalties. The Tennessean adds that while Campbell's estate was initially approximated to be worth several million dollars, a more recent estimation given to the probate court lists its value at $420,221; however, that figure does not account for future music royalties.
"The filing of a will contest last January came as a shock to me. There was never any merit to these claims," Kim Campbell explained in a statement through her attorneys. "I am pleased to finally put this difficult experience behind me so I may focus on my family, my continued mission to educate, destigmatize and raise awareness for Alzheimer's disease - and to honor my husband's musical legacy."
Campbell announced that he was battling Alzheimer's in 2011 and played his final shows in 2012. He died on Aug. 8, 2017, at the age of 81.
Glen Campbell Through the Years