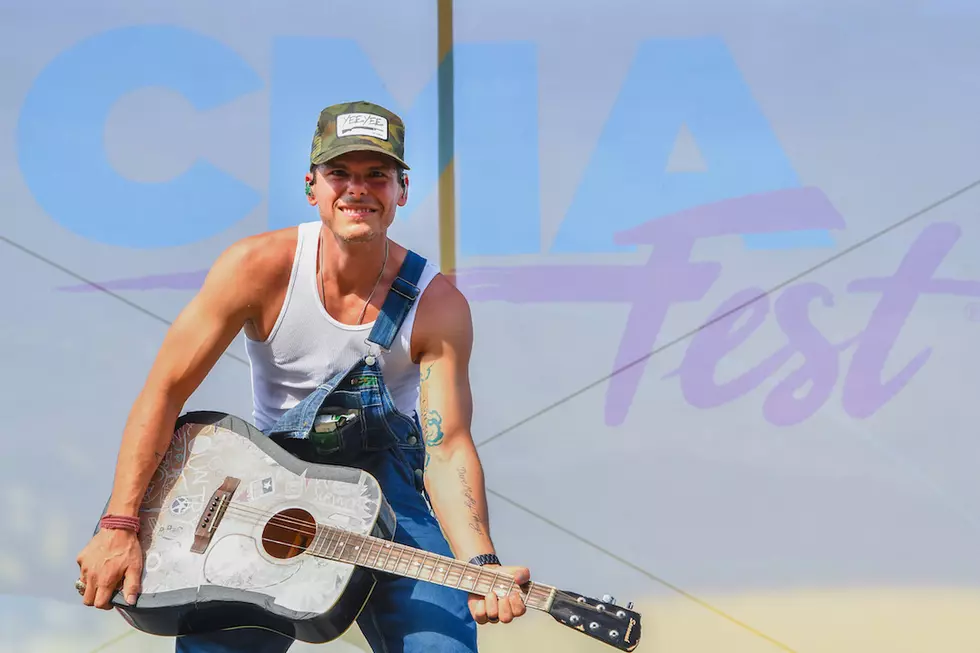 Top 5 Granger Smith Songs
Erika Goldring, Getty Images
Granger Smith wears many hats as a father, clothing line visionary and the brains behind his comedic alter-ego, Earl Dibbles Jr. Yet for many fans, he's the Texas-born country singer known equally as a love song-crooning Casanova and a carefree country boy.
The different facets of Smith's public image have taken shape over his 20-plus year stay in country music, dating back to when he inked his first publishing deal in his late teens. That long road took a clearer path when his seventh studio album, 2013's Dirt Road Driveway, kicked off an ongoing run of chart success.
Read on to hear The Boot's five favorite songs by Smith, a list that argues that one of his most recent songs trumps them all, including his first No. 1 single, 2015's "Backroad Song":
5

"Happens Like That"

From 'When the Good Guys Win' (2017)

Like many of his peers, Smith crosses country music storytelling with snap-along beats and anthemic riffs. That old-meets-new formula rarely sounds greater than it did on this Tyler Hubbard co-write from 2017.

4

"Stutter"

From 'When the Good Guys Win' (2017)

In an even better example of Smith making country cliches his own, the nameless, tight britches-wearing "girl" from so many other songs isn't met by a cowboy with the cool composure of a lounge singer. Instead, she's got Smith stuttering through his usual down-home charm.

3

"The Country Boy Song"

From 'Dirt Road Driveway' (2013)

This rocking cut brings a little levity to Smith's catalog. He teams with his comedic alter-ego, Earl Dibbles Jr., to poke fun at himself, blending references to a country boy's strong suits with stereotypes for an over-the-top celebration of manhood. It's more Cledus T. Judd than Tim McGraw, which is an okay thing.

2

"Backroad Song"

From 'Remington' (2016)

Smith paints a detailed picture of the rural stretches of road leading from his Dallas, Texas, hometown to the next tour stop with a song that offers richer lyrics than the typical dirt road anthem. In line with country tradition, it takes an artist's personal perspectives and experiences and makes them relatable to a broad audience.

1

"Heaven Bound Balloons"

Single (2019)

Smith's greatest song gets personal, telling a story about grieving lost loves ones through child-like faith. An objectively solid track is now a sentimental favorite for fans following the June 2019 death of the singer's 3-year-old son, River, who drowned at the family's home.