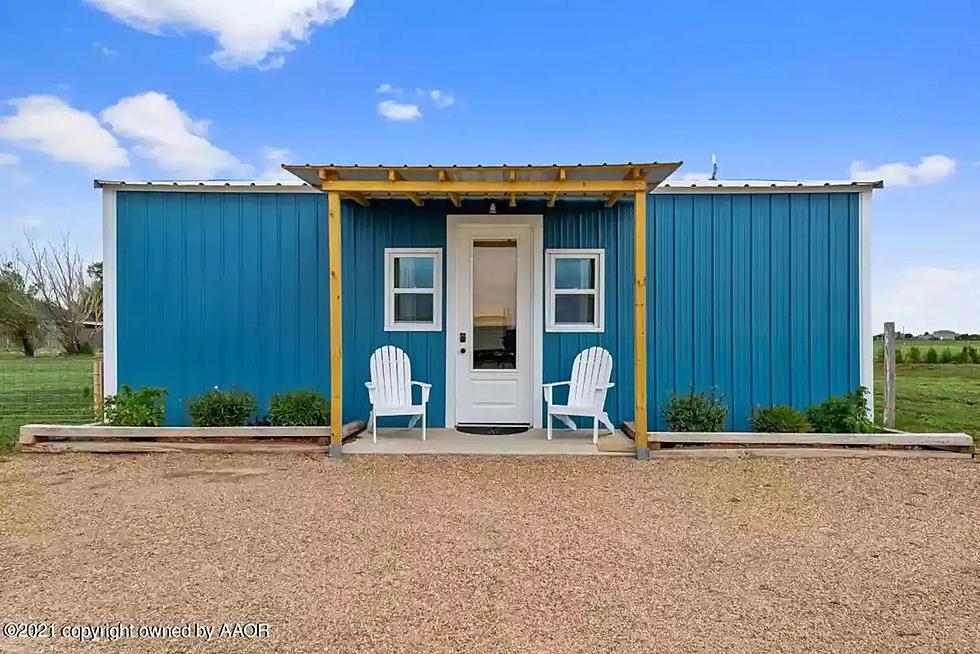 Here Are Some Of Texas Panhandle's Most Unique, Beautiful Airbnbs
Airbnb, Christi
The Texas panhandle has a lot going for it, especially if you're wanting to get away from it all for a little bit. Here are some of the Texas Panhandle's most unique and beautiful Airbnbs for you to relax in. Keep scrolling for a full gallery.
Bohemian Adventure
Bohemein Adventure may not look like much, but it's cozy and within walking distance of a lot of attractions in the downtown area. Inside, there are a lot of vibrant colors.
The Cottage at the Gallery on 7th
The Cottage at the Gallery on 7th may be small, but isn't it just adorable? I expect to find a wolf dressed up as my grandmother inside. What it lacks in size and amenities, it makes up for with location. Again you're within walking distance of a lot to do.
Canyon Casita
The outdoor area alone on this one puts it high up on my list of preferred Airbnbs in the area. Talk about relaxing. Looks like a great spot to sit and stare up at the stars at the end of the day. The inside is just as cozy.
Rustic Hideaway Barndominium
This one is definitely one you have to see from the inside to appreciate. The second best part of this Airbnb has to be the fact that you're surrounded by pretty much wide open space. It looks like a great place to get some quiet R&R.
The best part of this one has to be this.....
Look at that freaking tub. Once I crawl inside that thing I'll be going for a new world record for the world's longest bath.
There are several more unique and gorgeous Airbnbs in the area. Keep reading to see more photos of these and the other ones we found....
Beautiful and Unique Airbnbs of the Texas Panhandle
The Texas panhandle is home to several unique and beautiful Airbnbs located near downtown Amarillo, Palo Duro Canyon, and even The Big Texan.
This Unique Boxcar Airbnb Will Have You Ready To Hop A Train!
You want a unique Airbnb? Boy, do we have one for you.
Located outside of Canyon, Texas, this 111-year-old boxcar has gained a new life as an Airbnb and it's adorable. The countless rave reviews left by previous guests also serve to add a little shine on this listing.
All board!
The Most Expensive Airbnb for Rent in Lubbock, Texas
This is the most expensive Airbnb for rent in Lubbock, Texas. It will run you nearly $1,000 per night for up to 16 guests. It's a 4-bedroom, 3.5 bath barn-house with an indoor pool.