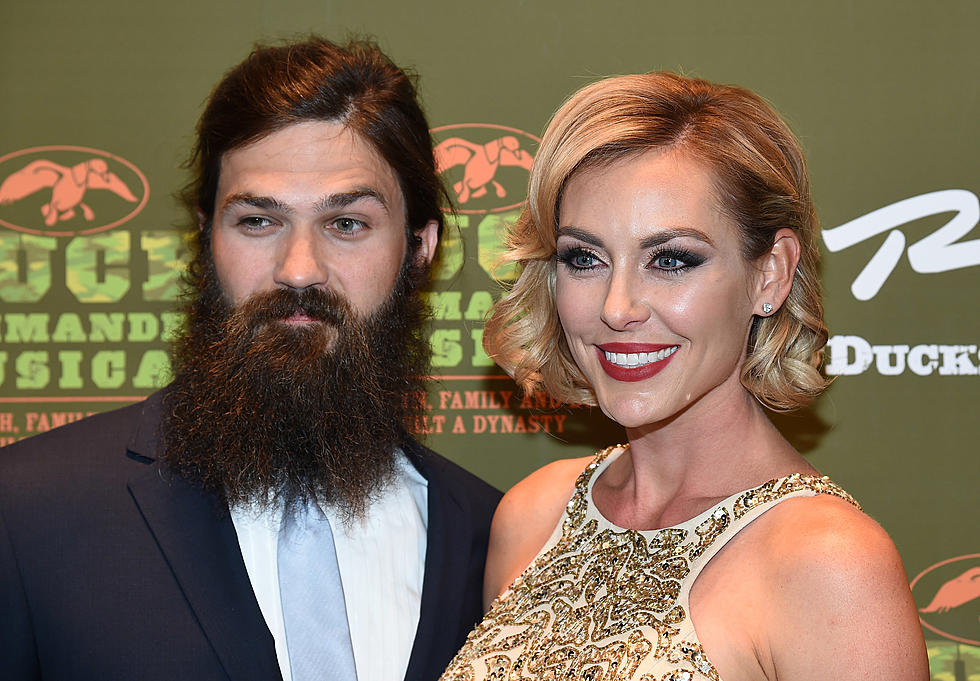 Is Duck Dynasty Moving To Abilene
Getty Images
Even though the actual series Duck Dynasty isn't on anymore the Robertson name still gathers a lot of attention. Whether it's Kori and Willie, Jase and Missy, Phil and Miss Kay, or Jep and Jessica, any of their names are said and people know exactly who you are talking about.
The Robertson Family has always lived in Louisiana. That's where Commander started and still runs today. Duck Commander is the business that launched the Robertson family into fame. Father Phil started making duck calls and the boys carried it on and grew the business to what it is today. They also have a separate entity called Buck Commander that markets other hunting supplies. Buck Commander is also where the family got familiar with the camera. Jep the youngest of of the four Robertson boys would film the others hunting trips and that's really how the reality series began. A lot of people fell in love with genuine Godly family that had normal everyday lives so to speak mixed in with antic and of course you can't leave out Uncle Si.  I was a huge fan of the show. I bout Phil's first book and I use Miss Kay's cook book all the time.
A few years ago Jep and Jessica moved from Louisiana to Austin to run a food truck and soon after Jase and Missy followed. Now residents of the great state of Texas, their daughter has decided to attend college in Abilene.  Via the Jep and Jessica Facebook page they have announced that they have purchased a home in Abilene so they can come and visit their daughter, but they will also Air B&B the house.
They posted the following on their Facebook page: 
You guys know I wasn't about to let my oldest baby leave me for college that easily!
Proud owners of new home in Abilene, Texas! Go Wildcats!
We will still live in Austin, but can now visit every single weekend!
We plan to offer it as an AirBnB too, so stay tuned!
gallery galleryid="186:387859" gallerytitle="Notable East Texas Legends