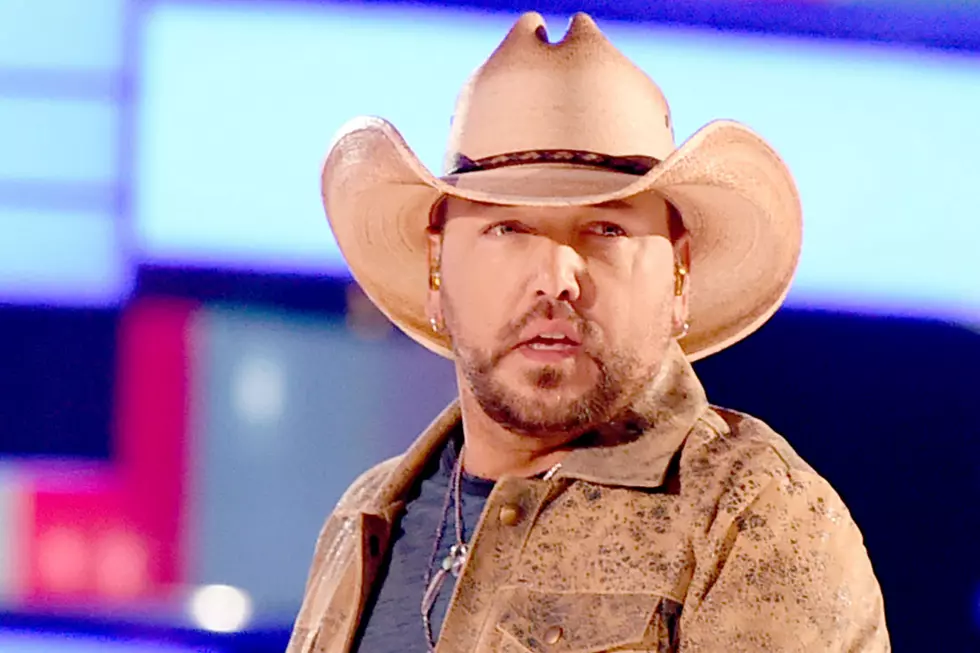 Jason Aldean Bought a New Mercedes, But He Wants to Take It Back
Kevin Winter, Getty Images
Jason Aldean splurged on a new Mercedes, but he says he's taking it back to the dealer. The "We Back" singer says he'd never owned a car before — until now, it's been nothing but trucks.
Talking to Broadway on Detroit's Nash-FM 93.1, Aldean reveals that he bought a Mercedes AMG GT. It was an impulse buy (the internet says they start at $100,000 new) after he visited a nearby dealer.
"It's flat gray, it's pretty bad," Aldean says with some excitement.
But ...
"I may actually return it next week. I've been feeling guilty ever since I bought it," he admits.
Meet Jason Aldean's 2020 Tourmate!
Nobody is giving him a hard time about the pricetag but Aldean seems to be having buyer's remorse. Of course, it's not the only big-ticket item he's put down on lately, as he and wife Brittany Aldean are currently building a house that includes a swimming pool that would make a Las Vegas hotelier jealous. Pop Culture also shares that the new pad will have a concrete safe room, spiral staircase and large outdoor porch. Mrs. Aldean's Instagram is the place to see occasional photos of their new mansion.
Musically, Aldean just announced the 2020 We Back Tour with Morgan Wallen and Riley Green. "We Back" is from his upcoming ninth studio album, titled 9 and due to hit retailers on Nov. 22. The 2019 Ride All Night Tour rides through Oct. 11, and then he'll play a few shows in Las Vegas in December.
Jason Aldean's Best Album Makes This List of the Century's Best