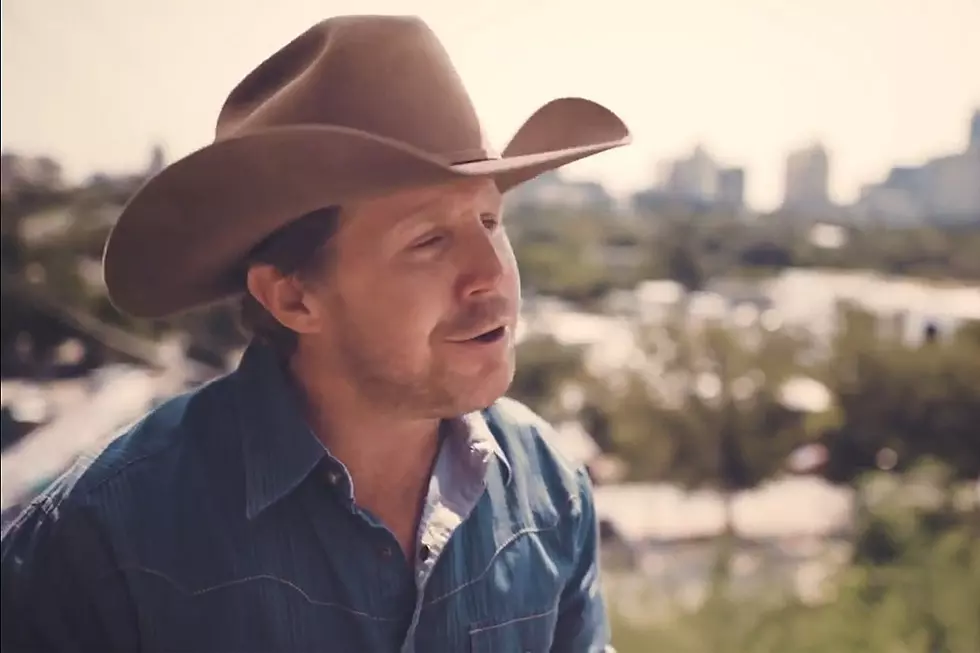 Kyle Park Ties the Knot in 'High Class Cowboy' Style
Kyle Park via YouTube
Kyle Park is a married man! The country singer-songwriter tied the knot with his fiancee, Brandi Evans, on Saturday, April 27, in the couple's home state of Texas.
The happy couple married in Fredericksburg, Texas, at the Lodge and Country Inn & Cottages. The wedding was a large ceremony, with 400 attendees dressed in what a press release describes as "high class cowboy" attire.
Evans' childhood pastor married the couple. The wedding reception included handcrafted cocktails and barbecue. The decor for their celebration was "bohemian-inspired decor with a country influence."
Jimmie Allen Is a Country Original:
The couple honeymooned in Cabo San Lucas, Mexico. The bride shared an image of the couple on her Instagram page, donning a wide-brimmed "honeymoon" hat while Park smiles, pointing at it in the image.
The couple first met at County Line BBQ in San Antonio in 2010. They dated for a short time, and kept in touch after they halted their relationship. They got back together in 2016, and Park proposed to Brandi in August of 2018 while in Carmel, Calif.
"I knew she was the one back then, I was stupid I guess and messed up," Park confessed to Texas country station Lonestar 99.5. "Typical story about a guy, I guess. She actually took me back."
The newlyweds plan to live in Parks' hometown of Fredericksburg, where Brandi serves as the general manager of her family's winery, Cross Mountain Vineyards.
Country Singers Who Got Married or Engaged in 2019