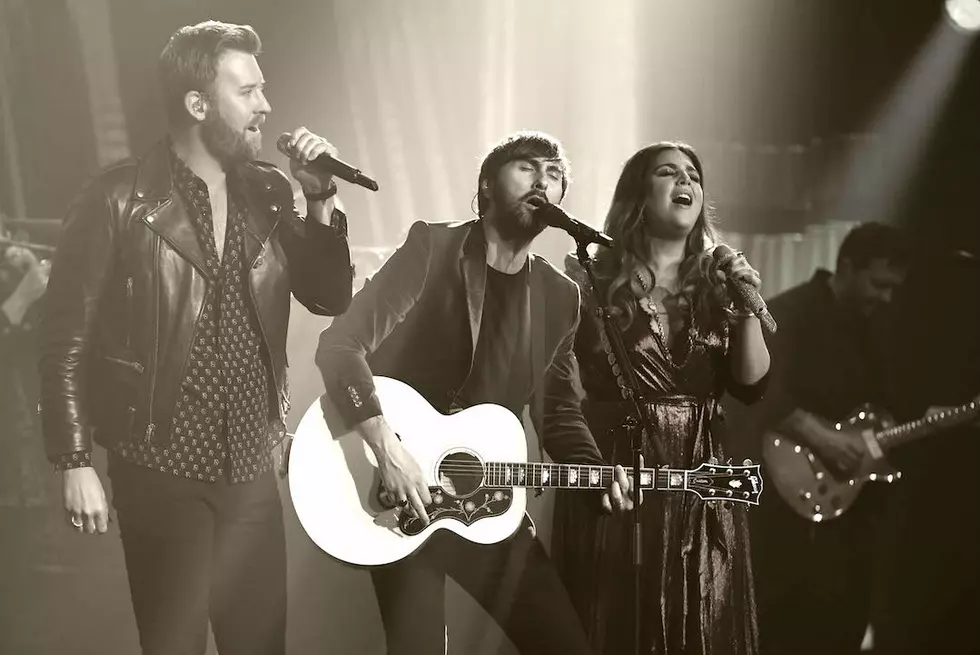 Lady Antebellum Say New Single Will Be 'Fresh But Familiar'
Ethan Miller, Getty Images
During a red carpet interview with Billboard at the ACM Awards on Sunday (April 7), Lady Antebellum shared details of a forthcoming single, titled "What if I Never Get Over You." Per bandmate Hillary Scott, the single, out sometime in May, adds a new spin on themes familiar to longtime Lady A fans.
"I think the fans who have been with us from the very beginning, it will feel fresh but familiar," she says. "That kind of male and female perspective of longing and a heartbreak message, and I think everybody will be able to listen to it and put their own story into it."
In late 2018, the group explained that for their next project, they were focusing on songs that they hope will connect with listeners on a deeper level. "There's definitely some really honest songs in this batch already," Lady A's Dave Haywood shared at that time. "We're walking through some really deep, connecting things as a band, too, so it's fun to put that on paper as well. So we've got a lot we want to say."
This specific-yet-relatable story will eventually make it into the group's Vegas residency set. The trio's 15-date run at the intimate Palms Casino Resort began with five shows in February, and continues with five more dates in both May and August.
"We have the big moments, and the horns and all that, but then we really have an extended stripped down moment, that's probably our favorite part of the show," adds Charles Kelley. "And now this next run were about to do in May, we'll have a new single coming out next month so we'll be able to actually perform that for the first time at that residency. So I'm looking forward to that."
See Old-School Photos of Lady Antebellum + More Country Stars
You Think You Know Lady Antebellum?