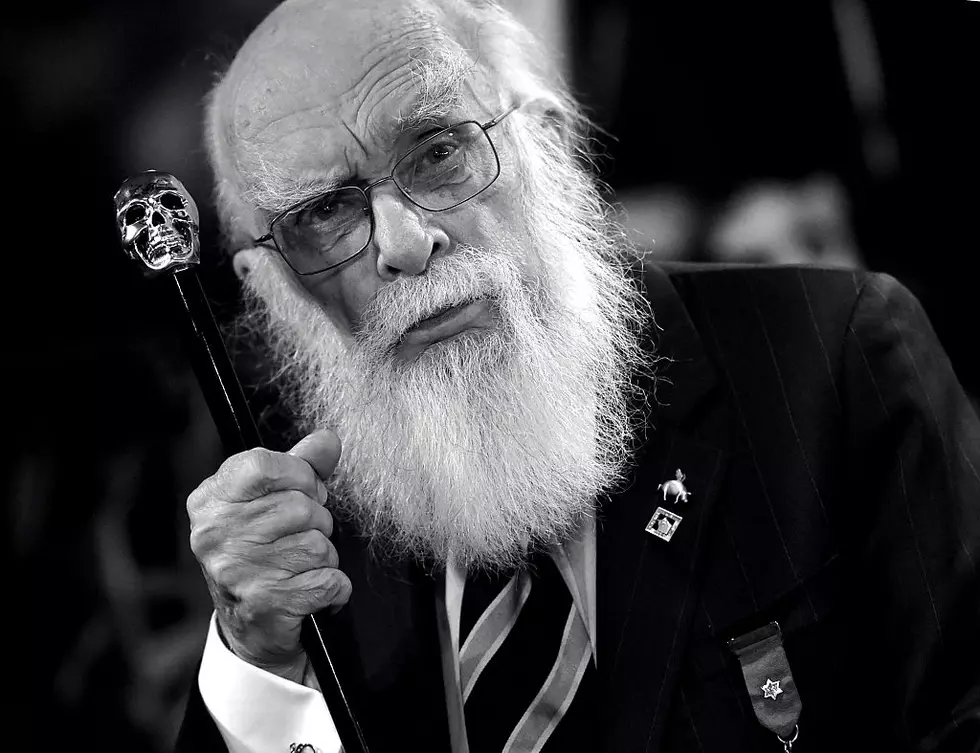 Legendary Magician And Skeptic James Randi Has Died At 92
Getty Images
Enter your number to get our free mobile app
News came out earlier today that the legendary magician and skeptic James Randi, has died at the age of 92. The James Randi Educational Foundation put out a message saying it was due to age-related reasons.
James Randi was an accomplished magician before becoming famous for debunking (though he didn't like using that word) the claims of those touting paranormal powers; most famously Uri Geller. He took on all forms of psychics, mediums, magicians, and faith healers.
He appeared many times on TV. He mystified Barbara Walters. The Amazing Randi thrilled Johnny Carson. His escapes were immortalized on NBC.
The Amazing Randi also broke out of prisons (legally he would add) all over the world. But it was his skepticism that would really become the stuff of legend.
Randi famously put out a large cash prize to anyone who claimed to possess supernatural powers that could prove it. The purse eventually grew to one million dollars.
Those who claimed to have psychic abilities would demonstrate their "powers" under mutually agreed to conditions. The demonstrations were carried out on TV and at conventions for decades.
Many magicians and psychics tried over the years, but Randi never cut a check for one million dollars.
Not only did The Amazing Randi make a name for himself as a magician and a skeptic, but he also inspired many entertainers.
Penn Jillette took to Twitter posting a photo of James Randi and offering his condolences. Penn even stated that without Randi, there would be no Penn & Teller. If you've ever seen anything done by Penn & Teller, then you can't mistake the influence that The Amazing Randi had on them.
In the '70s he was part of Alice Cooper's stage show. He was the one who would "decapitate" Alice on a nightly basis as the executioner. He was also the Mad Dentist, and built several of the props used during the Billion Dollar Babies Tour.
READ ON: Weird, wild UFO sightings from throughout history