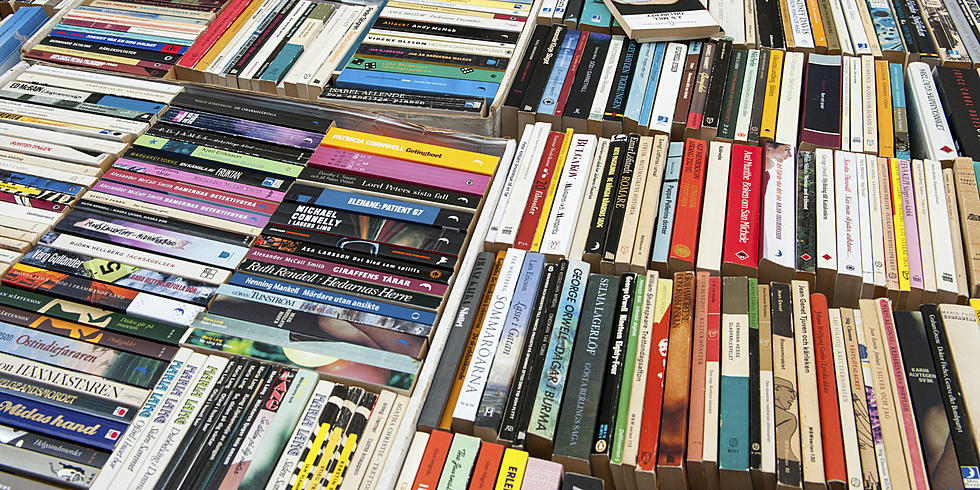 Need Books? Expand Your Library Shop The Friends of the Amarillo Public Library Book Sale
Keith Levit
Each year the Friends of the Public Library hold their book sale, however, COVID has put a damper on the sale.  Since COVID is still wreaking havoc, the Friends are still hosting the annual January sale, but in a different way.
Coming up on Monday, January 10th, the Friends, will allow members to shop the book sale in small groups.  The prices will still stay the same, $7.50 per bag or 3 bags for $20.  They will be offering 90-minute appointments for those who want to shop.  The appointments will be available Monday, Wednesday and Friday at 11am, and Tuesdays and Thursdays at 1pm.  The are not allowing more than 10 people in the area at a time.  Masks will be required.
If you'd like to shop the sale and you would like to make an appointment, all you have to do is send an email to
Stacy.Clopton@amarillolibrary.org
.  Include your name and if you are coming alone or with someone else, include that person's name in the email.  You will need to put in 3 time and day choices.   After sending the email, the library will contact you to confirm your appointment to shop.
When you arrive at the Downtown Library for your appointment, just check in at the Circulation Desk.
This is a great way to grow your home library and support our local library at the same time.  You're still getting the same great book deal but in a safer way.    Don't miss your opportunity to fill your bag or bags with great books.  You know there's nothing like opening up a book and reading a great story.
Places to Take Pictures in Amarillo
Amarillo Landmarks: Negative Yelp Reviews
Yelp can be a strange and angry place. That's what I found out recently when I decided to sort the reviews by "lowest rating" first.
I was okay with the people upset over bad service and what not. But I came across a few reviews that, for lack of a better word, left me speechless in their scathing negative reviews on some of Amarillo's most iconic places. Prepare your self for plenty of head shaking and "I dunno" shrugs.
LOOK: 20 tips to help your houseplants survive the winter