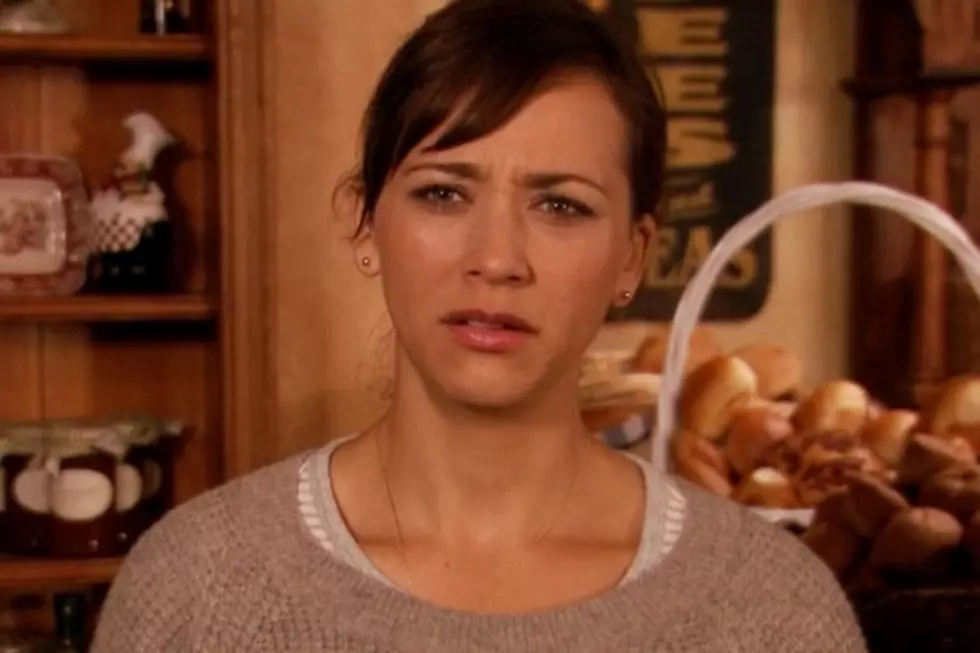 'Parks and Recreation"s Rashida Jones Gets 'Stuck' on FOX Comedy
NBC
Now that the shock of 'Parks and Recreation' stars Rashida Jones and Rob Lowe departing the series midway through season 6 has largely worn off, and with Lowe considering staying with the network for his own series, Jones has finally revealed her post-'Parks' plans as well. The former 'Office' star has been given a put pilot commitment at FOX for her new comedy series 'Stuck,' but just how connected to the project will she be?
Via the Hollywood Reporter, Jones and writing partner Will McCormack's 'Stuck' follows around a middle-aged woman working at a bank who gets her "stuck in childhood" daughter a job there. Within a day of hiring, the daughter becomes the mother's boss, as the comedy deals with the mother-daughter pair at home and work as they help one another get "unstuck." However, the series has no current plans to place Rashida Jones in an onscreen role.
'Stuck' marks the first project to come out of the two-year deal Jones and McCormack signed back in January. Also present for the sitcom in a writing role will be 'Parks and Recreation' scribe Alexandra Rushfield. FOX ordered the property as a put pilot, meaning the network will definitively produce and air at least a pilot, regardless of picking 'Stuck' up to series, lest FOX face a financial penalty.
Well, what say you? Do you wish Rashida Jones would keep to 'Parks and Recreation,' or get 'Stuck' on FOX?