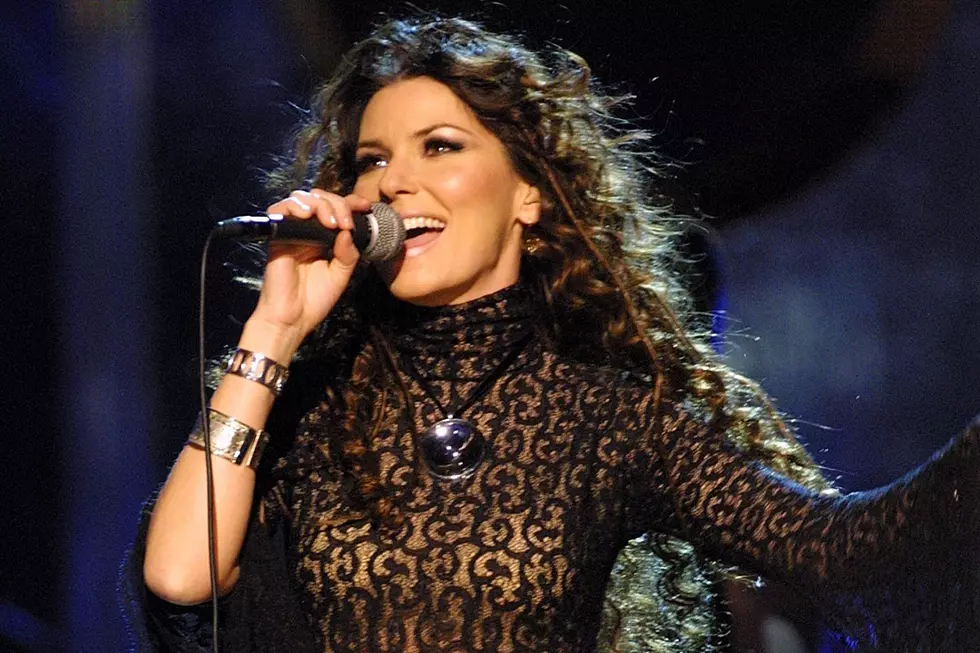 24 Years Ago: Shania Twain's 'Come on Over' Is Released
Adele Starr, Getty Images
Twenty-four years ago today, on Nov. 4, 1997, Shania Twain's Come on Over album was released. The record, which remains her most successful project to date, has been certified double diamond, for sales of more than 20 million copies, in the United States alone.
Produced by Twain's then-husband, Robert John "Mutt" Lange, Come on Over spawned seven No. 1 singles, including "From This Moment On" and the multi-platinum "You're Still the One." Several of the songs from the album, including "That Don't Impress Me Much," "Man! I Feel Like a Woman!" and "Don't Be Stupid (You Know I Love You)," became crossover hits on the pop charts for Twain as well.
Twain and Lange co-wrote all 16 songs on Come on Over. Of all of her hits, Twain says that "Don't Be Stupid" remains one of her favorites.
"I would always say that: 'Don't be stupid!,'" Twain tells Glamour magazine. "And I thought, I should make that a song title, and it became a very big song.
"When the song first came out, some parents would complain to me because their kids loved it so much, and it was little kids that would walk around saying, 'Don't be stupid!' So a 5-year-old saying that was a bit rude for them to be saying it," she continues. "That was odd a little bit and controversial in its own little way, even though it was harmless. Anyway, so that line always stuck out for me."
Twain spent over 50 weeks at No. 1 on the Country Albums chart with Come on Over. The Canadian country star also won four Grammy Awards off of the record: "You're Still the One" earned Best Country Song and Best Female Country Vocal Performance, while the title track won Best Country Song, and "Man! I Feel Like a Woman!" received Best Female Country Vocal Performance.
Come on Over was the best-selling album of the 1990s. It has sold more than 40 million copies worldwide to date and remains the biggest-selling studio album by a female artist of all time, the best-selling country music album ever, the biggest-selling album by a Canadian country artist and one of the best-selling albums in music history. The disc is available for purchase on Amazon.
WATCH: How Well Do You REALLY Know Shania Twain?
10 Things You Might Not Know About Shania Twain: