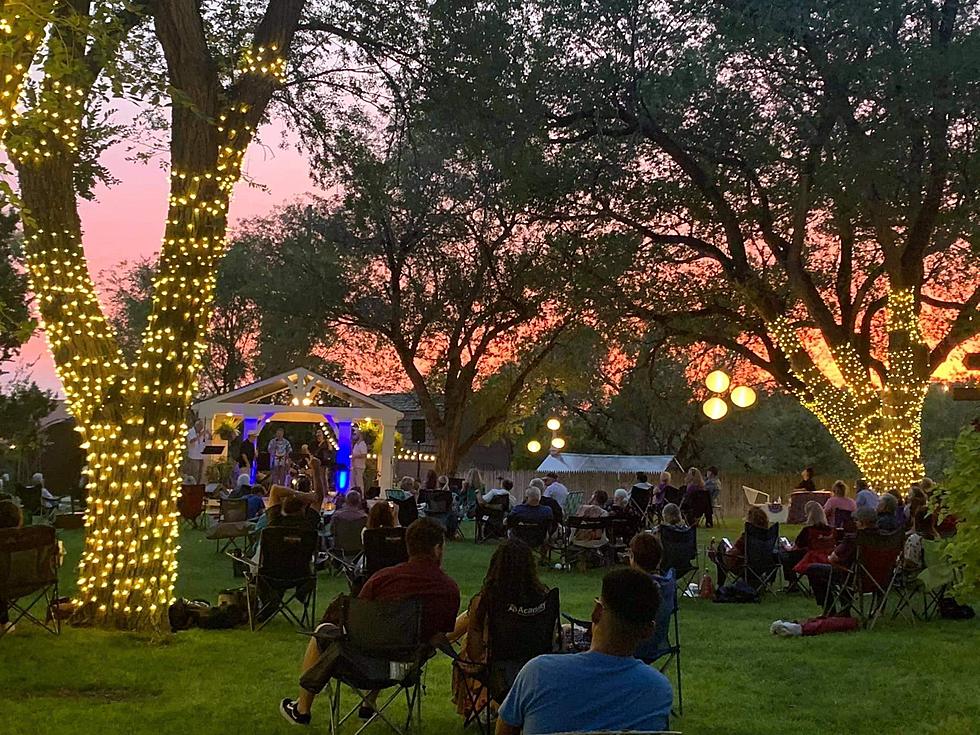 Starlight Canyon Springs Into Music with the Troubadour Concert Series
Courtesy
Warmer weather means the need and want to get out of the house and enjoy some fun.
If you love music, dancing, and a beautiful view, it's time to pull out your calendars and get ready to mark some dates off for some great music, under the stars.
Starlight Canyon is ready once again planning amazing evenings filled with music,  it's time for the Troubadour Series.
What is the Troubadour Series?
Starlight Canyon hosts traveling musicians from time to time, and they will open up the venue for you to come and enjoy music under the stars.
Get ready to spend some quality time with your sweetheart kicking up your heels, or your family and friends listening to come great music.
The Troubadour Series at Starlight Canyon kicks off on Thursday, April 27th
Gates will open at 6 pm, the show will start at 7 pm and last through 9 pm.
The event is BYO, bring your own
chairs and blankets
Food and drinks
Yourself, friends, and family.
The cost is $15 per person and 12 and under get in free.
The event is family-friendly so it's ok if you want to bring your kids, they'll have fun.
The venue will have restroom facilities, parking is limited so carpool if you can. Parking is available in the back and overflow will be located at the community center.
The historic Starlight Canyon Bed and Breakfast is located at 100 Brentwood Road. Which is located at the end of South Osage just 4 miles off the loop between Timbercreek and Palisades.
Troubadour Series Schedule includes:
Saturday, May 27th - Claude Bourbon
Friday, June 2nd - Goldpine
DID YOU KNOW?: These Famous People Are From Amarillo
These Amarillo natives have each gained some fame to their name. Take a look and see if you recognize them. If you don't, then keep on reading to learn a little more about these 806 success stories.
Where the Cast of 'Yellowstone' Would Be From If They Lived in TEXAS
Suppose the characters of 'Yellowstone' were all Texas natives..What town do you think they'd be from?
Well, Therese from
Crown B Ranch
took a stab at this fun "what if" game and the results are hilarious.
Agree or disagree, you have to admit that this is one heck of a fun debate to have with fellow Yellowstone fans.
Top Ten Texas Themed Cornhole Boards