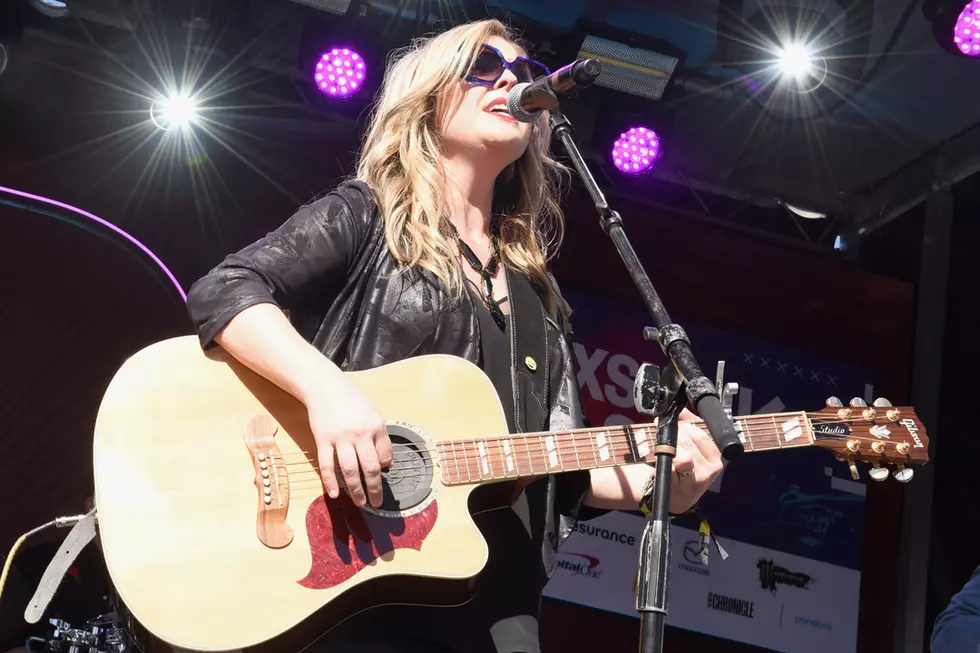 Sunny Sweeney Shares 'Brutally Honest' Miscarriage Story, Song
Vivien Killilea, Getty Images
Sunny Sweeney is hoping her song and story of infertility and miscarriage help break down the taboos around the topic. "Bottle by My Bed" is not just another country drinking song.
The 40-year-old Texan and her husband Jeff Hellmer tried for several years to get pregnant naturally before turning to fertility treatments. Eventually they gave up, but then miraculously became pregnant. During an interview with People Sweeney talked about seeing the heartbeat, embracing morning sickness and her changing body.
"Then I went in for my regular checkup, and the heartbeat was gone," she says.
"Gone. No explanation. Nothing. I waited two weeks to make sure the heartbeat wasn't just hiding behind something else."
What followed is a series of events and emotions she's learning are more common than she thought. Infertility feels taboo, she says: "It makes you feel broken. It seems like no one talks about it, unless they know the person they're talking to has also been through it."
Sweeney's mother has been through pregnancy loss, so they spent more time talking than usual. The singer's husband was equally devastated, she tells the magazine. Eventually she did what she does with her stories and emotions — she wrote a song about it. "Bottle by My Bed" is undeniably personal and, in Sweeney's words, brutally honest.
Listen to Sunny Sweeney, "Bottle by My Bed"
Performing "Bottle by My Bed" live for the very first time was difficult for her, but rewarding. "A woman came up to me afterwards," Sweeney recalls. "She was very pregnant and sobbing. She said, 'I know you hate me right now because I'm pregnant. I have spent my last couple of years mad at everyone that was pregnant.'"
The woman had been through what Sweeney is going through, but was due to deliver in a week. It was a reminder to keep trying. That may mean adoption, the "From a Table Away" hitmaker admits. Right now she and Hellmer aren't planning anything, but the desire to raise a child is still strong. One hears it through every lyric of "Bottle by My Bed."
"It's an empty room at the top of the stairs / Watching the evening news with a couple of beers / I only call my husband baby because I love the word / Never wanted something so bad that it hurts / Even give up these damn ol' cigarettes / If I could have a bottle by my bed," she sings at the chorus.
Hellmer and Sweeney married in November 2011, but she's known him for 14 years. At the time of her wedding Hellmer was a Sergeant with the Austin Police Department in Texas. He is a former Staff Sergeant in the U.S. Air Force.
Sweeney becomes the second country female to share her story of infertility through a song. In 2016, Lady Antebellum's Hillary Scott opened up about what inspired her song "Thy Will."
Hillary Scott's Miscarriage Story