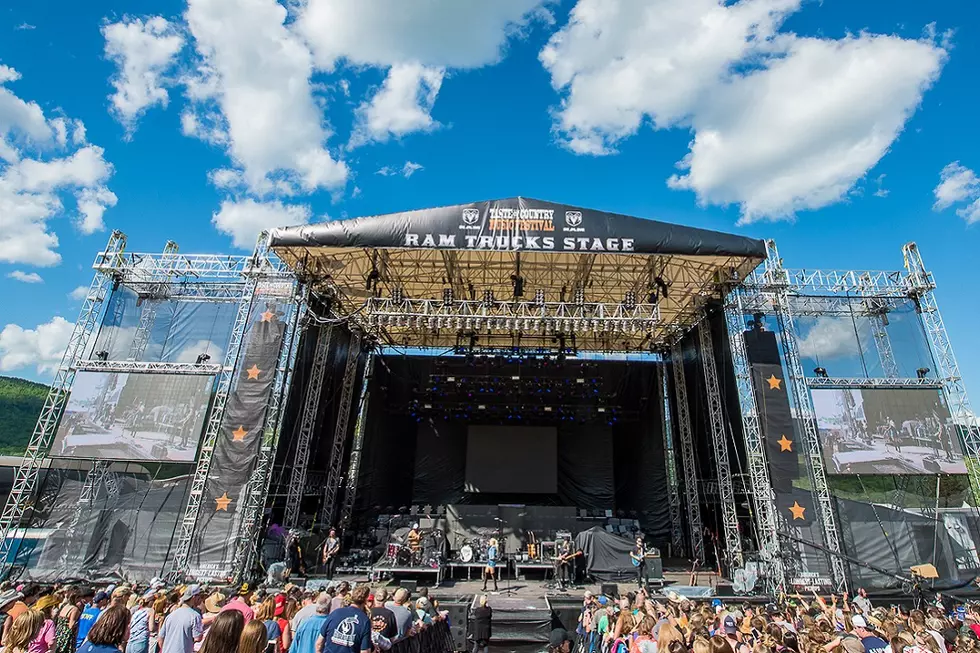 7 Things We Learned on Day 1 of the 2017 Taste of Country Music Festival
Joshua Timmermans
From a killer impression by Michelson to some big news about Maddie Marlow and Tae Dye, here are seven things we learned on ToC Fest Day 1.
Maddie & Tae Have a New Record Label
After starting their career as part of Big Machine Label Group, Marlow and Dye are now part of the Universal Music Group family. Though it hasn't been officially announced yet, it is official; Maddie & Tae are playing a UMG show at the 2017 CMA Music Festival on Saturday (June 10).
"We kind of had to, like, be in hiding for a little while," Marlow tells the Boot. "Whenever you're leaving some place and going to another place, it's just -- it gets a little crazy."
Jason Aldean Won't Name His Baby Allman, But …
The recently deceased Gregg Allman was a major influence on Aldean -- the Allman Brothers Band formed in Aldean's hometown of Macon, Ga. -- but he won't name his son in the late icon's honor. The "They Don't Know" singer admitted that "Allman" probably won't work as a name, but he and his wife Brittany have thought about naming their son after someone else that's left a lasting legacy on their lives.
Aldean did, however, pay tribute to Allman during his ToC Fest set: The Day 1 headliner performed "Midnight Rider," explaining that he put the song in his show following Allman's death at the end of May. It was supposed to be a one-time-only thing … but one night just didn't feel like enough.
"The Allman Brothers kind of came out of my hometown, Macon, Ga. And so, being a musician from there, growing up, I learned how to play music playing a lot of their songs," Aldean told Taste of Country prior to his set. "I actually had a chance to play with him once before he passed away …"
RaeLynn Can Pretty Much Throw a Dance Party Anywhere
RaeLynn's recent RaVe Tour stops culminated in a dance party, with a playlist curated by the singer herself. But is she down for a little dancin' whenever ... say, during an interview? We think this Boomerang speaks for itself.
The After Party on Jason Aldean's Tour Gets Wild
Chris Young has spent the last several weeks opening Jason Aldean's They Don't Know Tour and says the one thing that has impressed him has been the depth of their after-show playlist.
"Normally it's just him and the band," Young says. "It's a little bit more chill. They've surprised me with some music picks."
Country and R&B are standard, but Aldean and his crew go deep with songs that prove their detailed knowledge of both genres.
Jackson Michelson Does a Pretty Great Gollum Impression
You're going to have to trust on this one for now, but we've got video coming. Other great impressions we saw: Aldean doing a Luke Bryan impression, and RaeLynn impersonating Cher (and quite well, might we add!).
Jason Aldean Is Looking Trim
Dude was lookin' good onstage!
Taste of Country Has a Bear Problem
Meet the Hottest Country Festival Headliners