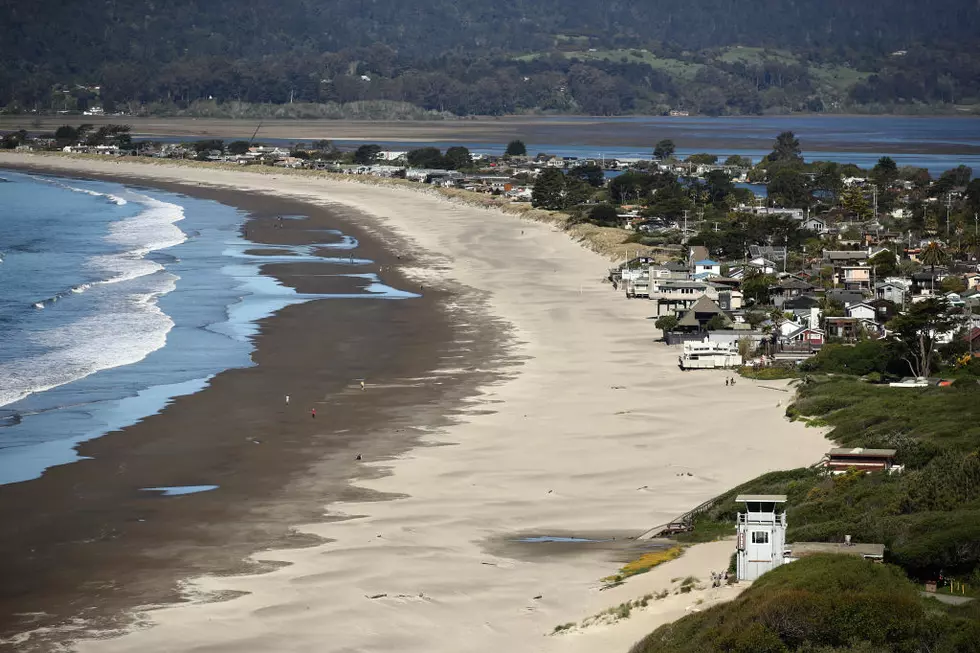 The Big Debate: How Do You Feel About Californians Moving Here?
Getty Images
Ok, so I'm going to preface this by saying I've moved around a LOT in my lifetime.
Everywhere I've seemed to go in my adult life has the same question they ask and feeling about a certain thing.
Why do Californians keep moving to our state and how do we get it to stop?
Let me just say this. I lived in the Bay Area for about 2 1/2 years. I LOVED it there. Truthfully, I'd go back there if it wasn't so expensive. Now, before you get all amped up and start saying things like, "Good, go back. Texas doesn't want you here" or something like that, give me a chance to discuss this with you.
In my life, I've lived in Iowa, Ohio, Arizona, Colorado, California, back to Colorado, Oklahoma, a third tour of duty in Colorado and now, Texas. To say I've seen some very different states and cultures is an understatement.
Every state has their "vibe" per se. Sometimes the vibe in a state doesn't match the person, so they head elsewhere. Sometimes they get transferred or move to a state for a job. It's the latter that describes my life.
As a kid, my dad got transferred all over the place to fix struggling sales departments within his company. He would turn them around, and off to the next place to fix them. I hated it as a kid, but I'll tell you this. I grew to be very accepting of different cultures and vibes, and have a little bit of each of the states I've lived in as part of my personality.
Californians aren't so bad. Yes, they have a bit of a different personality, especially those natives or someone who's lived there for 10+ years. It also depends on what part of California they lived in. There are VERY different sectors in California, much like there is in Texas. For example, a person who is a Dallas native is very different than an Amarillo native wouldn't you agree?
In theory, you could liken someone who is from Los Angeles to someone who is from Dallas, or someone from San Francisco to someone who is from Austin. Big cities all have similarities, and so do the type of people who live in them. California to me though gets a bad wrap for whatever reason.
The main complaint about Californians is their driving style. They "drive too fast" or "are a**holes" on the road. Well, I'd hate to break it to ya but Texas doesn't exactly have the best of drivers either. Come on, admit it. Texans are just as guilty of these things as well, but for some reason the comment "must be from California" gets brought into the conversation.
I've also seen a lot of discussion about politics as to why Californians don't seem to be welcome here. A lot of people think Californians don't see eye to eye with the majority of Texas on that spectrum, but is that really such a bad thing? Diversity is what we talk about wanting in the entire country. A different view from the outside isn't necessarily a bad thing.
Most people from California that I've met here aren't bad at all. I don't see any reason why they wouldn't fit into Texas life, just like I've been able to.
Oh, and the reason I'd move back to the Bay Area in a heartbeat? Yeah, it has to do with my sports teams. I'm a diehard Giants and 49ers fan, and I claim the Sharks as my hockey team. Having 3 of my 4 favorite teams in the same area where I can see them play in person appeals a great deal to me. Bet you didn't see THAT coming as the reason I'd go back huh?
It's your turn. Are you cool with Californians moving in? Or would you rather them stay put or find somewhere else to go? Let me know below.
2020s Most Expensive Amarillo Home
LOOK: $3.6 Million Luxury Home in Amarillo, Texas
This decadent home is up for sale with a listing price of $3.6 million. Located at This 9,000 square foot home has 5 bedrooms and 6 bathrooms and has an array of incredible luxury amenities throughout the home.