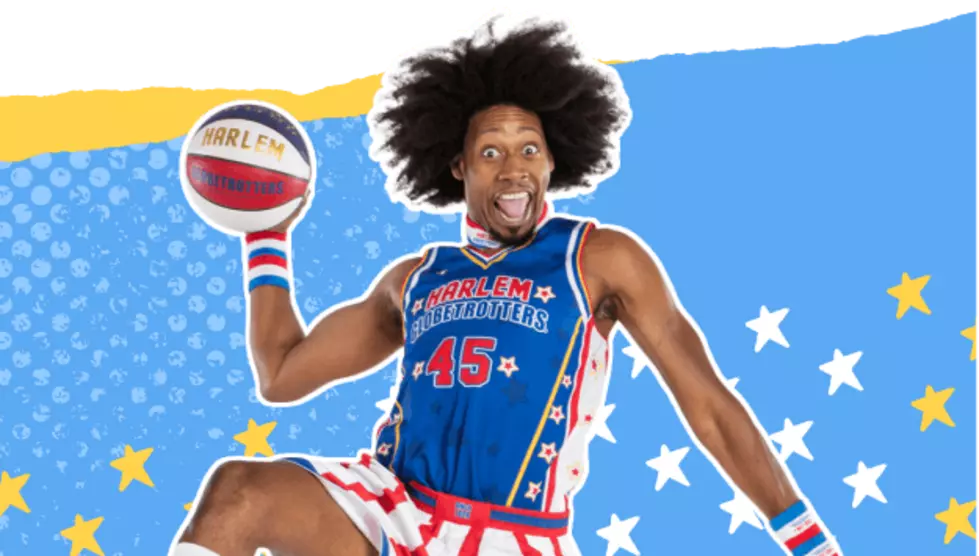 The Legendary Harlem Globetrotters, Thrilling Crowds for 94 Years
Credit: The Harlem Globetrotters
The Harlem Globetrotters have been making magic on the court for decades, but if you have yet to experience it firsthand, the sights and sounds will make lasting memories for everyone in your family.
The Harlem Globetrotters are coming to Amarillo Civic Center March 3rd. For the best seats you can get, click here.  Purchase bench seats for this game to get a one-of-a-kind, VIP experience that is only possible with the Harlem Globetrotters. With these tickets, you are truly part of the team. Not only do you get to sit on the bench and interact with the stars the entire game, but The Harlem Globetrotters will even give you an official jersey! Only a few of these special tickets are available for each game, so don't wait to get your bench seats!
Here is what you can expect when the Harlem Globetrotters take to the hardwood at the Amarillo Civic Center:
The fun starts before game time. Join the Globetrotters on the court at the Magic Pass Pre-Show a 30-minute interactive event where you can spend time with Globetrotter stars, learn tricks and shoot hoops before the game begins.
Pushing The Limits World Tour
This is more than a basketball game. It is more than a show. It is the one and only Harlem Globetrotters in an all-new, larger-than-life world tour. You'll be on your feet, out of your seat, laughing until it hurts and loving every moment.
The game isn't over after the final shot! Meet your favorite Globetrotter court side after the game to get an autograph and photo.
Here are what fans have said about their family's experiences:
"The Magic Pass allowed the boys to meet all the team players, get autographs, do some tricks and take memorable pictures they will treasure for years. I expected chaos on the court with the Magic Passes but it was very well organized and there was plenty of time allowed to meet the team. Well worth the money!!"
"Excellent show and game! My son laughed through the whole game along with his friends who attended. This was our first Globetrotter game, but will not be the last!!"
"From the initial purchasing of Tickets all the way to the 5th quarter. Excellent online ticket purchasing capabilities, game very well structured with humor, fan participation, shirt giveaways and last but not least, the interactions with players and coaches, man what a night. Great job Ticketmaster and the Harlem Globetrotters."
This is truly a family event with a lifetime of memories coming to The Amarillo Civic Center March 3rd. For ticket information visit Panhandletickets.com and start making your families memories with the world famous Harlem Globetrotters.