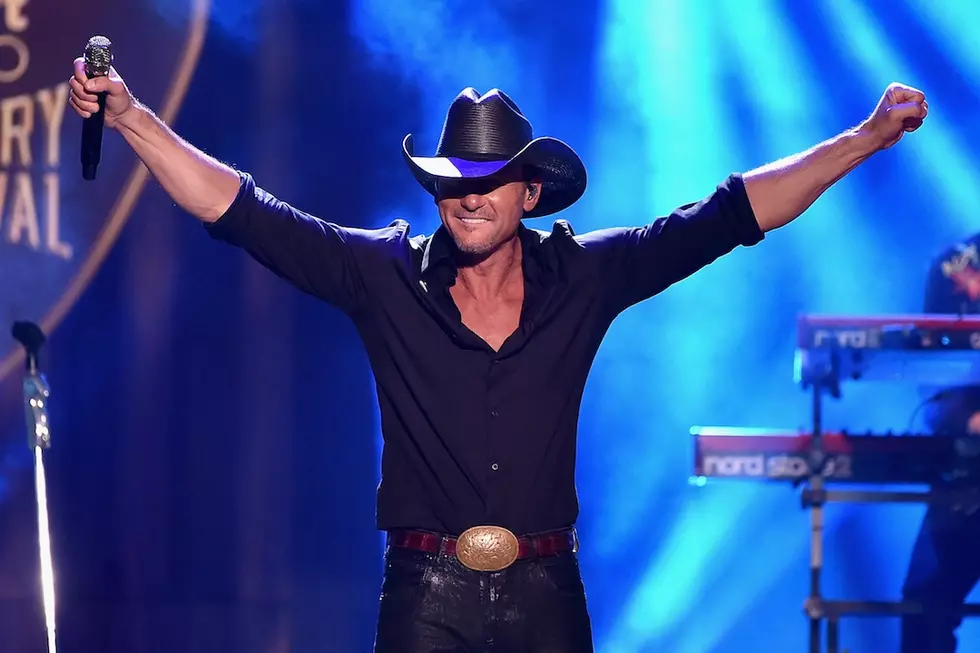 We Like Him, We Love Him: See Tim McGraw Through the Years
Kevin Winter, Getty Images
On May 1, 1967, Earth was graced with a little more country, thanks to the birth of Samuel Timothy Smith, or Tim McGraw, as the world knows him.
McGraw learned how to play guitar as a student at Northeast Louisiana University (now the University of Louisiana at Monroe). The Delhi, La., native was in school on a baseball scholarship but dropped out in 1989 -- on the day his country hero, Keith Whitley, passed away -- to pursue his dreams of a music career. And he hasn't looked back since: McGraw signed with Curb Records in 1990, struck success with his 1994 record Not a Moment Too Soon, and has gone on to make a big impact on country music.
The "Live Like You Were Dying" hitmaker is no longer a baby-faced 20-something with long hair and a mustache; now, he's a superstar with an impressive resume of studio albums, Grammys, ACM Awards and CMA Awards. Plus, he is a father of three, the husband of fellow country star Faith Hill and a self-professed workout maniac, looking more chiseled than ever.
Click through the gallery below to see McGraw's changing looks over the years, from album covers to red carpet appearances and live shows. His fashion sense, hair (facial and otherwise), physical structure and more have changed, and it's all featured in the photos: